About Binoculars Guides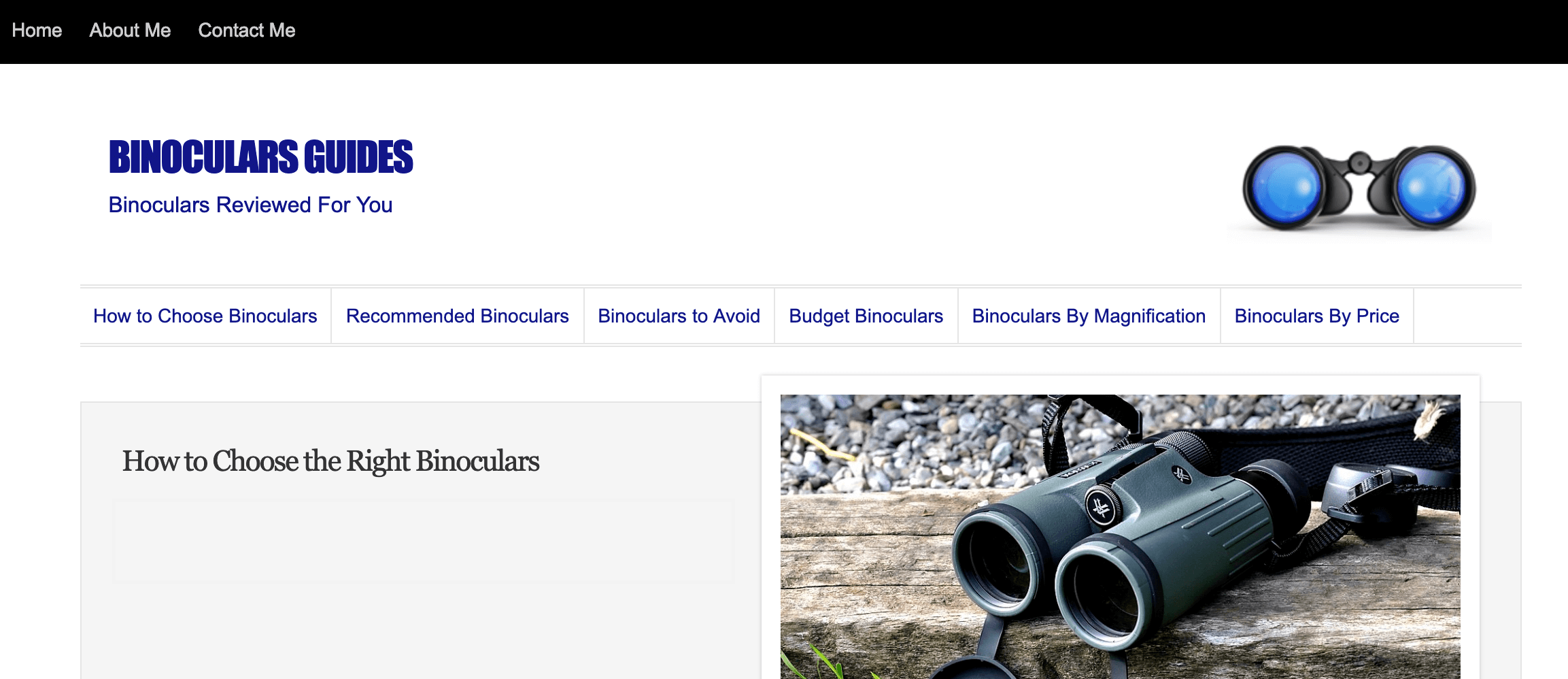 Hello and welcome to my site! My name is Adam.
The reason for creating this website is to help you choose the right binoculars and understand binoculars a little better.
My story with binoculars starts from my childhood. I've always loved binoculars and optics in general.
When I studied at school I had no money to buy binoculars because they were extremely expensive.
I made microscopes and telescopes myself. It was more than 30 years ago.
I was buying lenses and putting them together I made decent microscopes and telescopes to watch moon, starts or anything that was on the distance.
Of course, it was not a professional thing but still I was able to do myself what I couldn't afford to buy.
Years later when I had a job and income I could afford to buy binoculars and monoculars.
To be honest, I never liked monoculars because you had to view objects only with one eye which is very uncomfortable in my opinion.
I always prefer binoculars over monoculars or telescopes because you can view objects with two eyes for hours vs monoculars or telescopes that you can hardly use for viewing objects for an extended period of time.
When I started buying binoculars there were not too many brands on the market and ones that I bought were quality products.
Then many low quality manufacturers came to the market with low quality binoculars, mainly Chinese manufacturers.
I bought a binocular called Sakura and it was terrible.
First I couldn't define that it was bad because by that time I already sold my old binoculars and couldn't compare the new one to my old binoculars.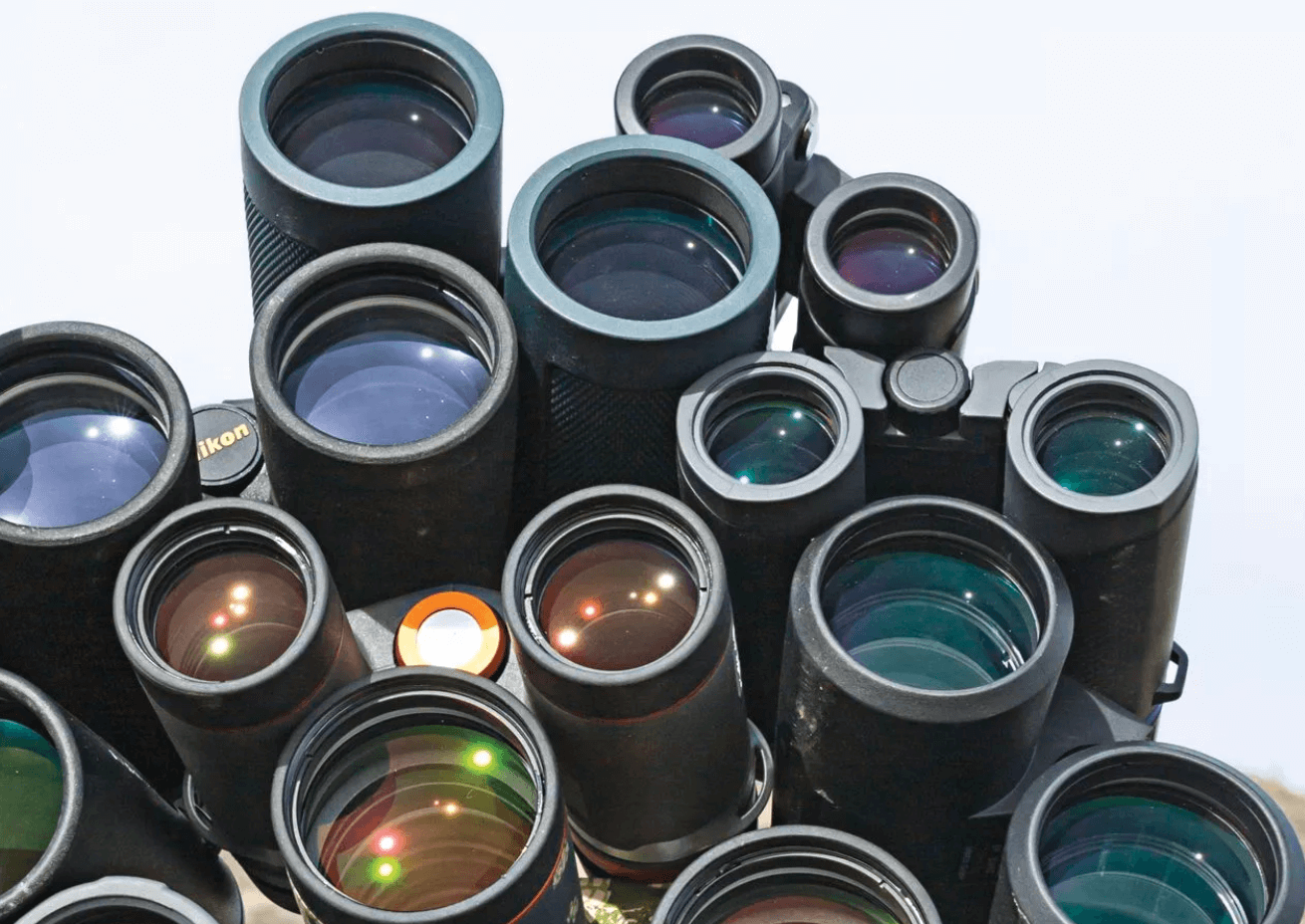 I didn't use binoculars for a long time. I returned it to the shop I bought a new one. That one was a totally another story.
It was a great pair of binoculars. Image was sharp and clear. I also tried many other binoculars and then started to do more research.
Since I love blogging and have my another site ( https://yourincomeadvisor.com/ ) I decided to blog about binoculars too.
Because I love binoculars, optics and have experience in this field and I want to share my knowledge with those of you that want to buy a great pair of binoculars.
I never recommend low quality products. I recommend only quality products. I write all my reviews to the best of my experience, research and knowledge.
I do my best to provide the most accurate opinion about binoculars.
If you don't know which binoculars are good and which are bad just shoot me a message and I will help you make the right choice.
Don't waste your money on binoculars that will disappoint you.
As I said, I provide my opinion to the best of my experience, research and knowledge. I can't buy all binoculars available on the market. It's simply impossible financially or physically.
How then I write my reviews?
I do a lot of research on the internet
I contact real users of binoculars
I try binoculars by visiting optics shops
I buy binoculars from Amazon to try them and share my real experience
To prove that I actually buy binoculars I provide screenshots of my recent purchases from Amazon.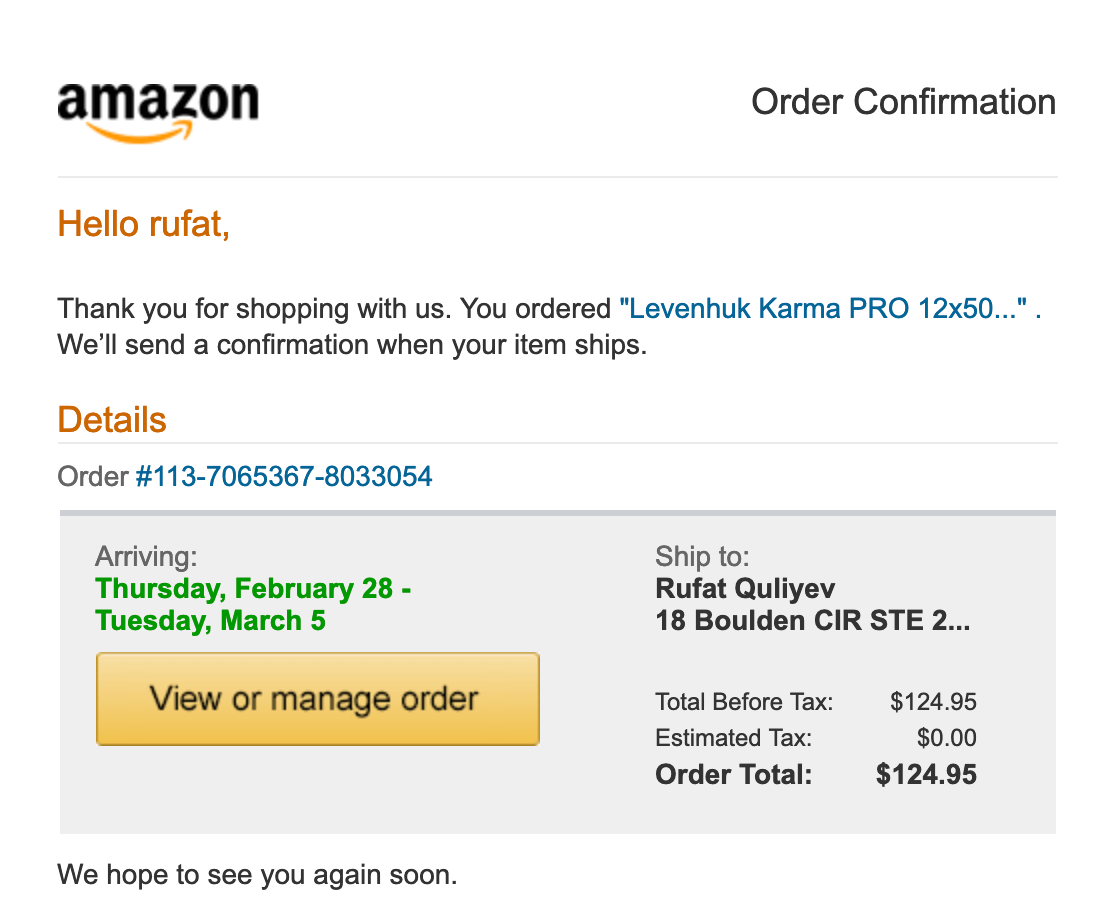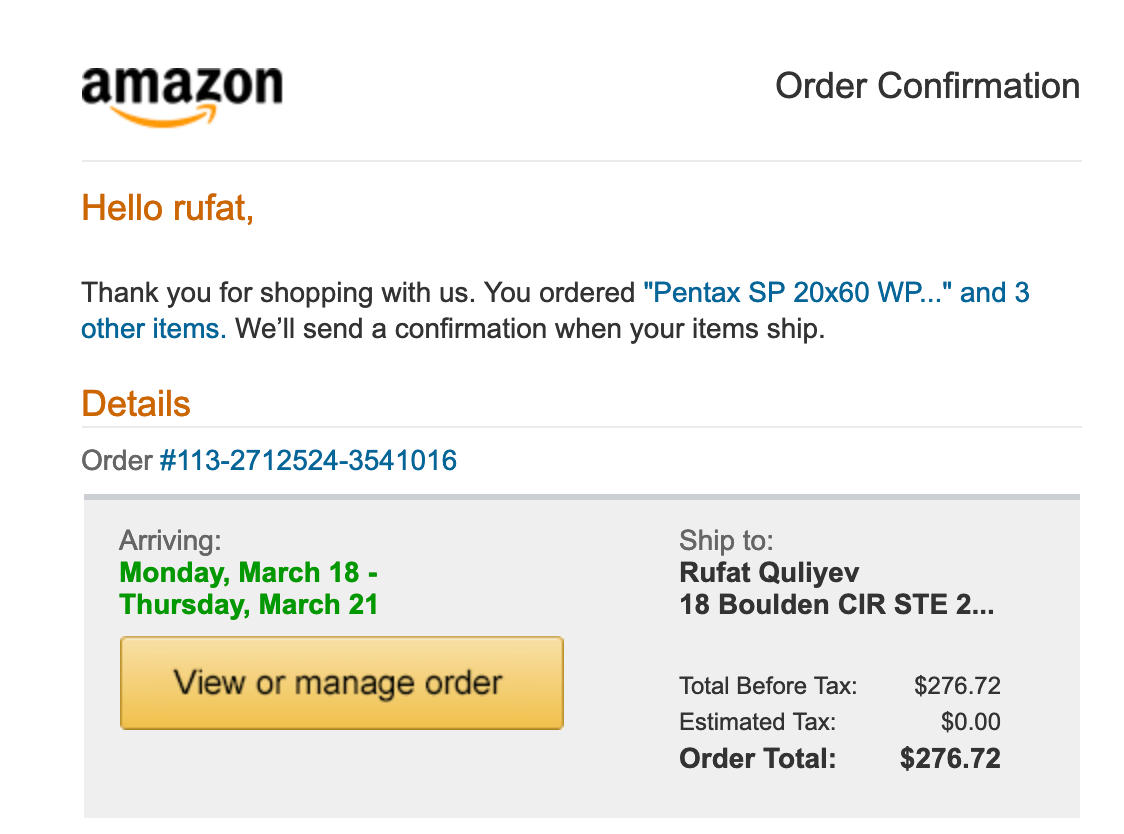 I plan to buy many other binoculars as well.
Believe me, there is no need to buy every pair of binoculars available on the market.
If you tried many of them and know the market it's not difficult to choose the right one.
Even those who actually buy binoculars or try them can mislead you and recommend binoculars for the sake of making money from the sale.
As I said, I do my best to provide very accurate info to help you and save you from wasting your money on useless binoculars.
Here is the screenshot of some of my binoculars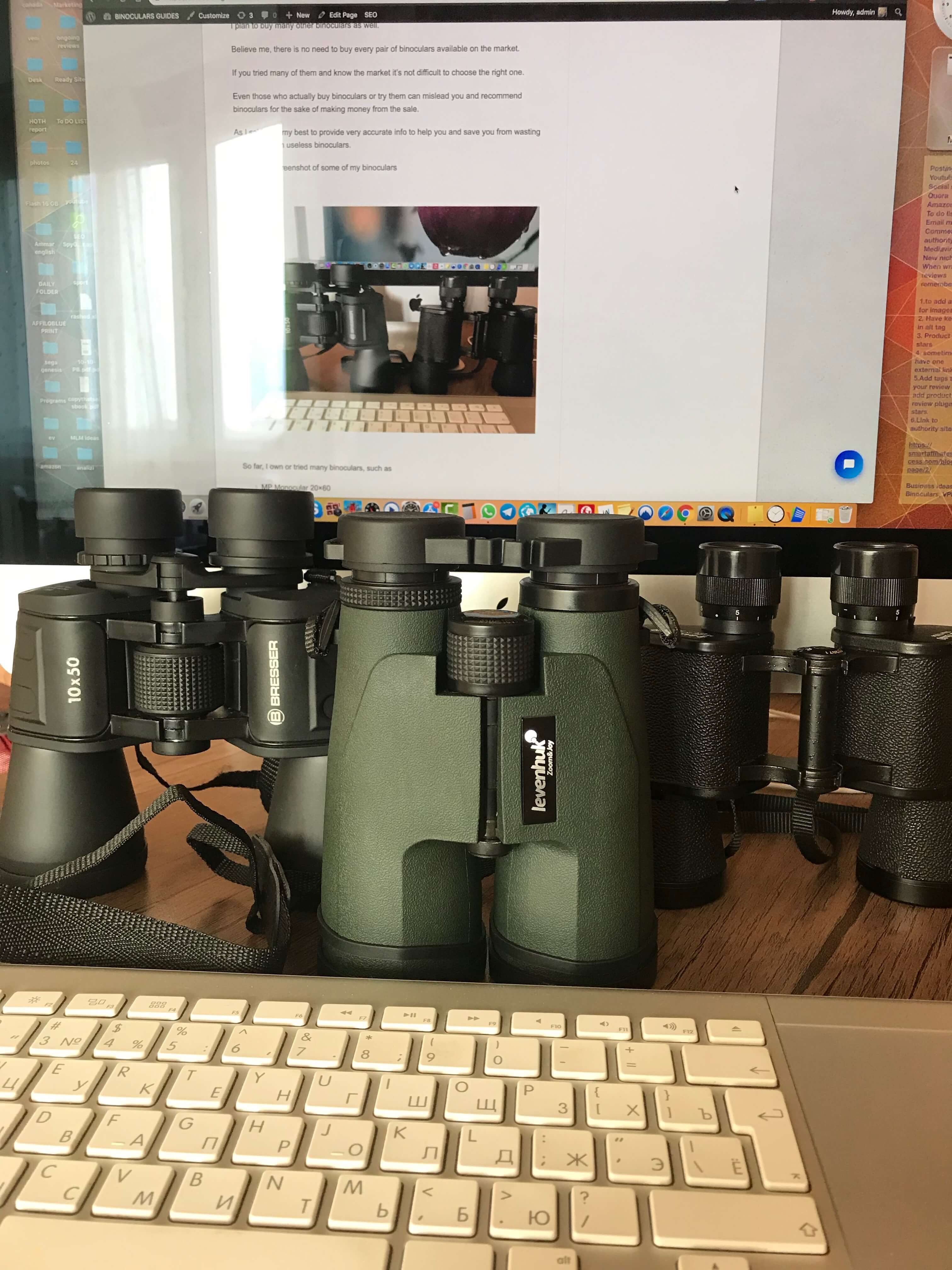 So far, I own or tried many binoculars, such as
MP Monocular 20×60
Soviet compact binocular 4×30
Soviet military binocular 8×30
Baigish 8×30
Baigish 10×42
Baigish 12×45
Sakura 10-90×90
Sakura 10-90×70
Bushnell 60×90
Bresser 10×50
Barste 20×50
Levenhuk Karma PRO 12×50
Canon 20×50
Pentax SP 20×60
Celestron Outland 8×25
Bushnell Spectator 4×30
I plan to buy:
Celestron SkyMaster 25×70
Vortex Crossfire 12×50
Leupold BX-1 12×50
Carson VP 12×50
Bushnell Legend Ultra HD M-Series Binoculars 10×42
Bushnell H2O Waterproof/Fogproof Roof Prism Binocular 10×42
Bushnell Legend L-Series 10x42mm Binoculars
Vortex Optics Diamondback Roof Prism Binoculars 12×50
Carson VP Series Full Sized 12×50
Wingspan Optics Spectator 8X32 Compact Binoculars
Wingspan Optics Voyager 10X42
Aurosports 10×25 Folding High Powered Binoculars
Bushnell Falcon 133410 Binoculars

Swarovski SLC 10×42 Waterproof Binoculars

Zeiss 10×42 Conquest HD Binocular

Wingspan Optics Voyager 10X42 High Powered Binoculars

Carson 3D Series High Definition Waterproof Binoculars with ED Glass

Levenhuk Bruno Plus 20×80

Wingspan Optics Willow UltraHD 8X32 with ED glass

Bushnell Spectator 4x30mm Extra-Wide Compact Binoculars

Nikon 8250 ACULON A211 16×50
Bresser Spezial Astro 20×80
SkyGenius 10×50
Wingspan Optics Voyager 10×42

High Powered Binoculars
As I said, no need to buy every pair of binoculars to know them. I know which one to recommend and the ones to avoid.
In this article I'm talking about binoculars that are low quality products you need to avoid.
If I don't recommend a certain pair of binoculars it means they are very bad for many reasons.
Follow my recommendation and I believe you will be happy with your purchase.
As I said above, the main purpose for creating this site is to help you choose the right pair of binoculars. What will I be doing on my site?
I will be writing reviews
I will be featuring binoculars that I recommend to buy
I will be explaining why I recommend them
I will be featuring binoculars that you need to avoid
I will be explaining why you need to avoid those binoculars
I will be explaining how to choose binoculars
I will be writing guides on different topics so you can better understand binoculars
I know how it feels when buy a pair of binoculars and then realize that the image it delivers is so bad that you even don't even want to use that binoculars.
You feel as if you wasted your time and money. I believe With Binoculars Guides service you will be in good hands. All my consultations are totally free.
You can always contact me and ask questions.
If you want to buy a good pair of binoculars just shoot me a message or chat with me in real time and I will do my best to help you choose the right pair.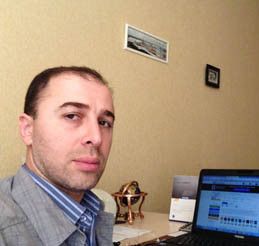 Your friend,
Adam