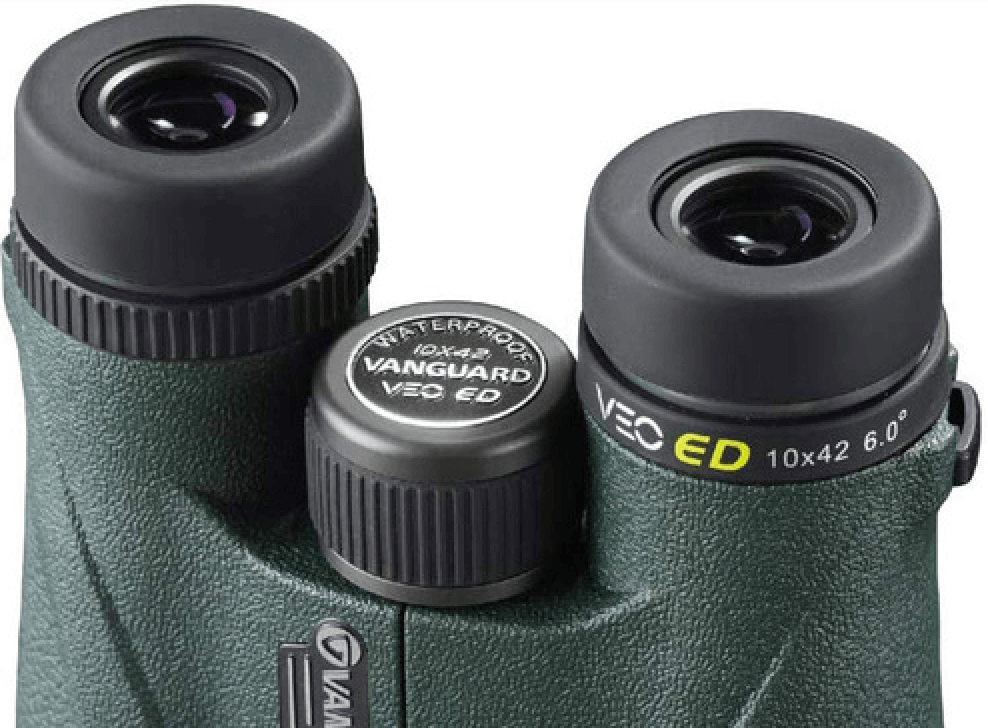 It's generally known that ED glass binoculars are better than standard BAK-4 binoculars and there are many discussions online around this topic.
I wrote about this topic in my recent article and explained how BAK-4 is different from ED glass.
Recently I decided to do more test and see if ED glass is really worth money.
I believe my research will be shocking to some of you because I will explain what I think about ED in general and why I think it's aggressively promoted as a new technology for the sake of making more money.
BAK-4 is a very common glass that is used in most modern binoculars, but ED glass is usually installed in expensive models and really the quality is a little different from standard binoculars.
It's not surprise because production of ED glass is more costly and time consuming. BAK-4 and ED glass binoculars belong to different price segment and prices differ significantly.
Many amateurs of optics think ED glass binoculars significantly outperform standard BAK-4 prism binoculars when it comes to direct comparison of technical characteristics which is true to some degree.
I was of the same opinion. Direct comparison of technical characteristics is one thing while direct comparison of image quality is quite a different thing.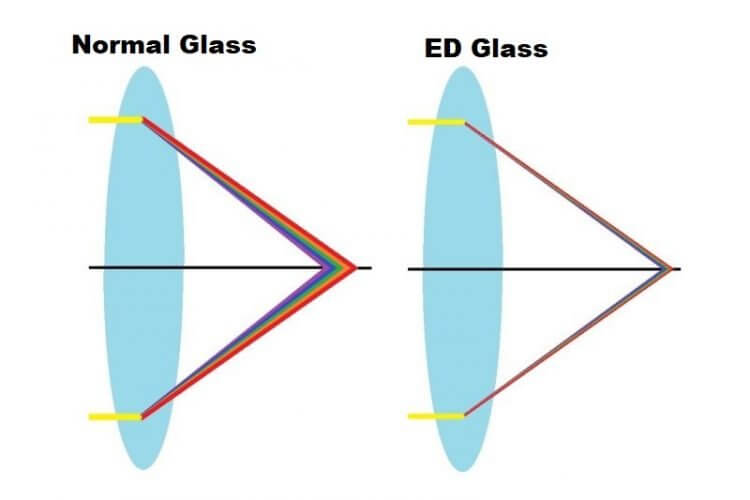 The main difference between BAK-4 glass is the light transmittance which is of course much higher for ED glass.
That is, when passing through the optical scheme in binoculars with such lenses, the light is practically not scattered or a very small part of it is scattered and at the output we get an image very close to that which we see with our eyes.
That is, the feeling is as if we are not looking through binoculars but are seeing all this without any additional devices.
Theoretically speaking, BAK-4 loses more light than ED glass and image is already not so sharp and bright.
Binoculars with ED glasses were originally developed in order to get rid of such annoying distortions as spherical and chromatic aberration, while the BAK-4 glass also corrects these distortions, but not on the same level as binoculars with BAK-4 glass.
The most expensive optics among ED glass is FG (fluorite glass) lenses used in some premium binoculars from Zeiss. This type of glass is considered to be highest level in production of optics and delivers highest image quality.
Let's do some test and see how these binoculars perform in real life. We can run the test with two binoculars, such as
Remember that our method of using a smartphone camera through the binoculars eyepiece slightly degrades the overall picture quality and during direct testing without smartphone camera, the image will be clearer and with a wider viewing angle. Nevertheless, even so, the difference is quite noticeable.
You can see that Carson ED optics really gives brighter image than Baigish binoculars using BAK-4 glass.
Also, ED glass has a more correct and saturated color reproduction, while BAK-4 gives an image slightly with a blue spectrum.
This is called chromatic aberration. This difference is not so big and I believe it is not critical to pay extra money for ED glass.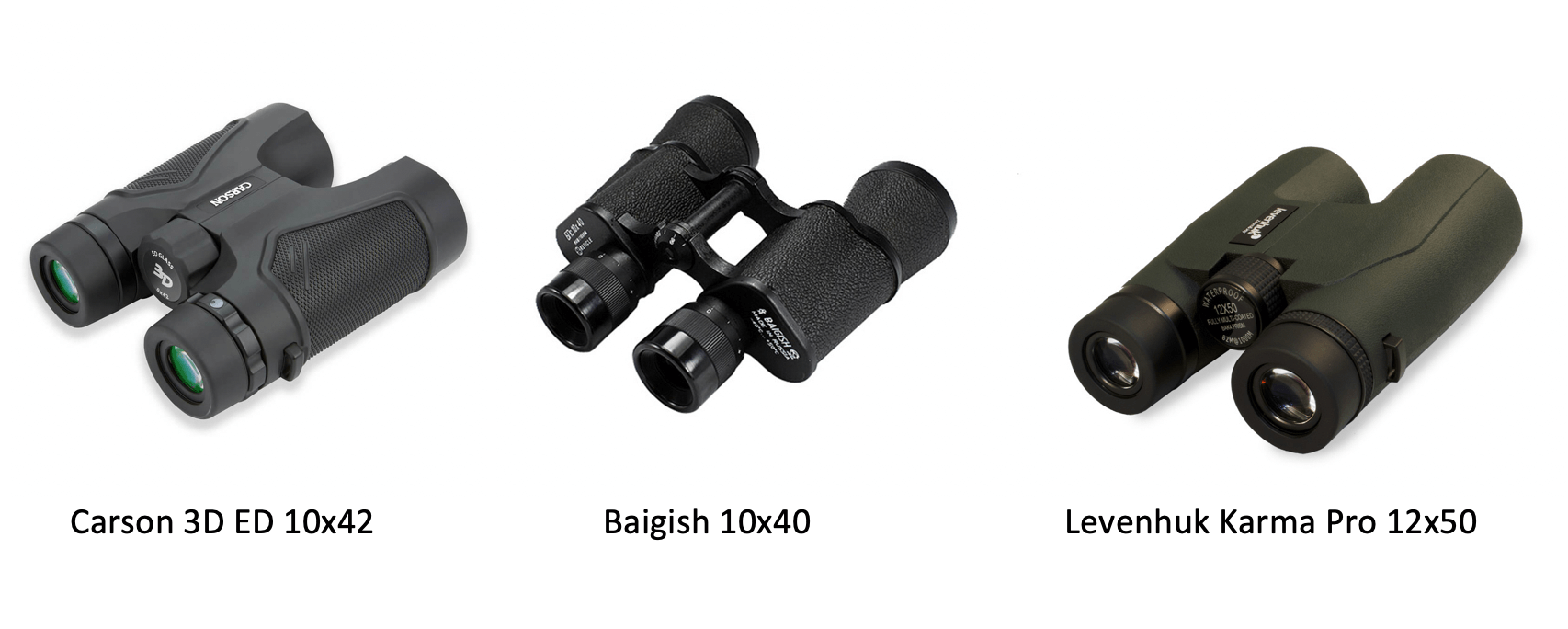 Let's compare 3 binoculars mentioned above and see how they perform optically.
My test shows that all three binoculars produce an excellent image quality. The image is sharp, bright and crystal clear though I have to admit that Carson ED Glass gives slightly better image.
In terms of depth of view my Baigish 10×40 porro prism outperforms Carson 3D. Honestly, I don't see any difference between Levenhuk Karma Pro 12×50 on roof prism and Carson 3D in terms of depth of view though manufacturer describes Carson 3D as a device competing with porro prism binoculars.
I still believe porro prism binoculars always outperform roof prism binoculars in terms of depth of view.
In terms of sharpness of the image, the difference is not big at all. It's hardly noticeable to be honest. All binoculars perform very well.
In terms of image clarity, all binoculars perform well and the difference is not so big. If you want to get the best image possible you can pay extra money and buy Carson or some other optical device even at higher price tag, such as $500 or even $1000. But the difference is not so big in terms of image quality.
In terms of image brightness, Carson outperforms all binoculars, Baigish and Levenhuk. If you look at the table you will notice that relative brightness is different in all three binoculars.
In terms of chromatic aberration (accurate colour reproduction) Carson outperforms all other binoculars. But the question is: Is that difference so big? I don't think so.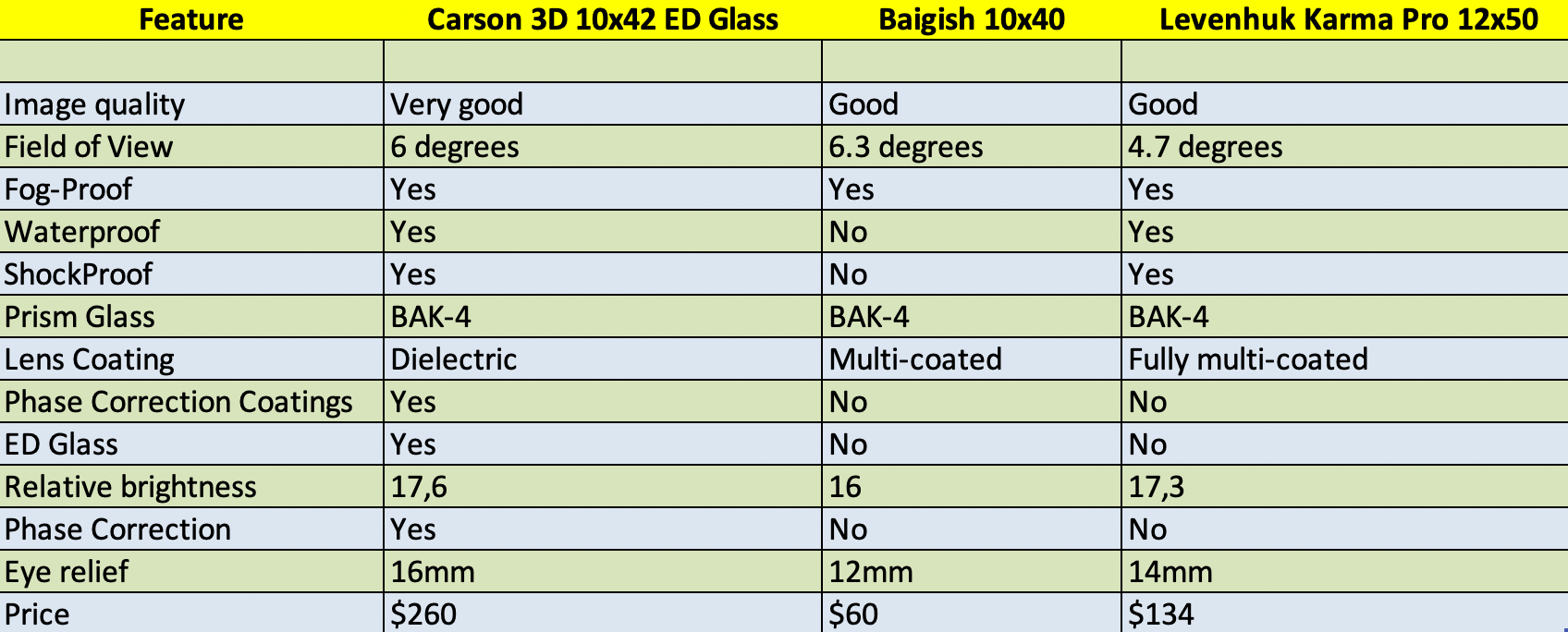 Carson (relative brightness) – 17,6
Baigish (relative brightness) – 16
Levenhuk (relative brightness) – 17,3
It's evident that Carson gives the brightest image and outperforms even Levenhuk that has objective lens of 50mm.
But the question is: Is that difference big? I don't think so. It's noticeable but not so critical.
If you have extra money and want to get the best image possible in terms of image brightness then you can choose Carson 3D or any other ED glass binoculars for $260 or higher price.
Carson delivers brighter image. This is the only difference I've noticed when tested binoculars. Also, chromatic aberration is the least in Carson 3D.
At the end of the day, why pay so much money for expensive binoculars, such as Carson 3D or other similar binoculars?
Because expensive binoculars have some additional features, such as:
Waterproof
Fog-proof
Shockproof
Eye relief (for eyeglass wearers)
Better design
Better quality accessories (neck strap, shoulder harness, leather bag)
Better overall quality
Warranty
As I said, if you want the best image quality and have extra money to invest in high quality optical device, you are free to do so.
ED glass binoculars always outperform standard BAK-4 binoculars in all respects. You get brighter image with accurate colors without chromatic aberration.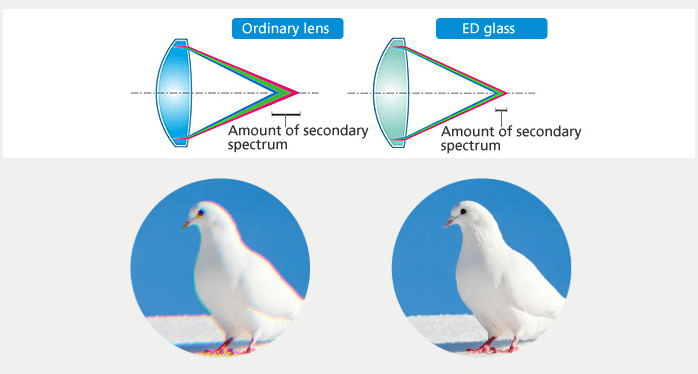 If you expect to get an image quality that significantly outperforms standard BAK-4 binoculars, you won't get it.
Standard binoculars with BAK-4 glass perform very well. They already deliver clear, sharp and bright image that can satisfy all your needs.
If you ask me: If I'm happy with my purchase of Carson 3D with ED Glass? My answer would be Yes and No and at the same time.
Because I now understand that this so-called ED technology is aggressively promoted by marketers to make more money off people. That's it.
All these new "advanced" features, such as dielectric coating, phase correction, ED glass and the like slightly improve image quality removing chromatic aberration and making image brighter.
But it's not so critical in my opinion to pay $300, $500 or even $1000 for binoculars. It's not worth the money.
If you like specific design and like Nikon or Swarovski or Leica because they look great and overall quality is really impressive or you need some advanced features then spending money is ok.
Otherwise if you think ED Glass expensive binoculars will get you an image quality significantly different from standard BAK-4 glass, it's not so.
About the Author: Adam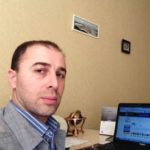 We review and recommend quality binoculars so you don't waste your money on useless ones.