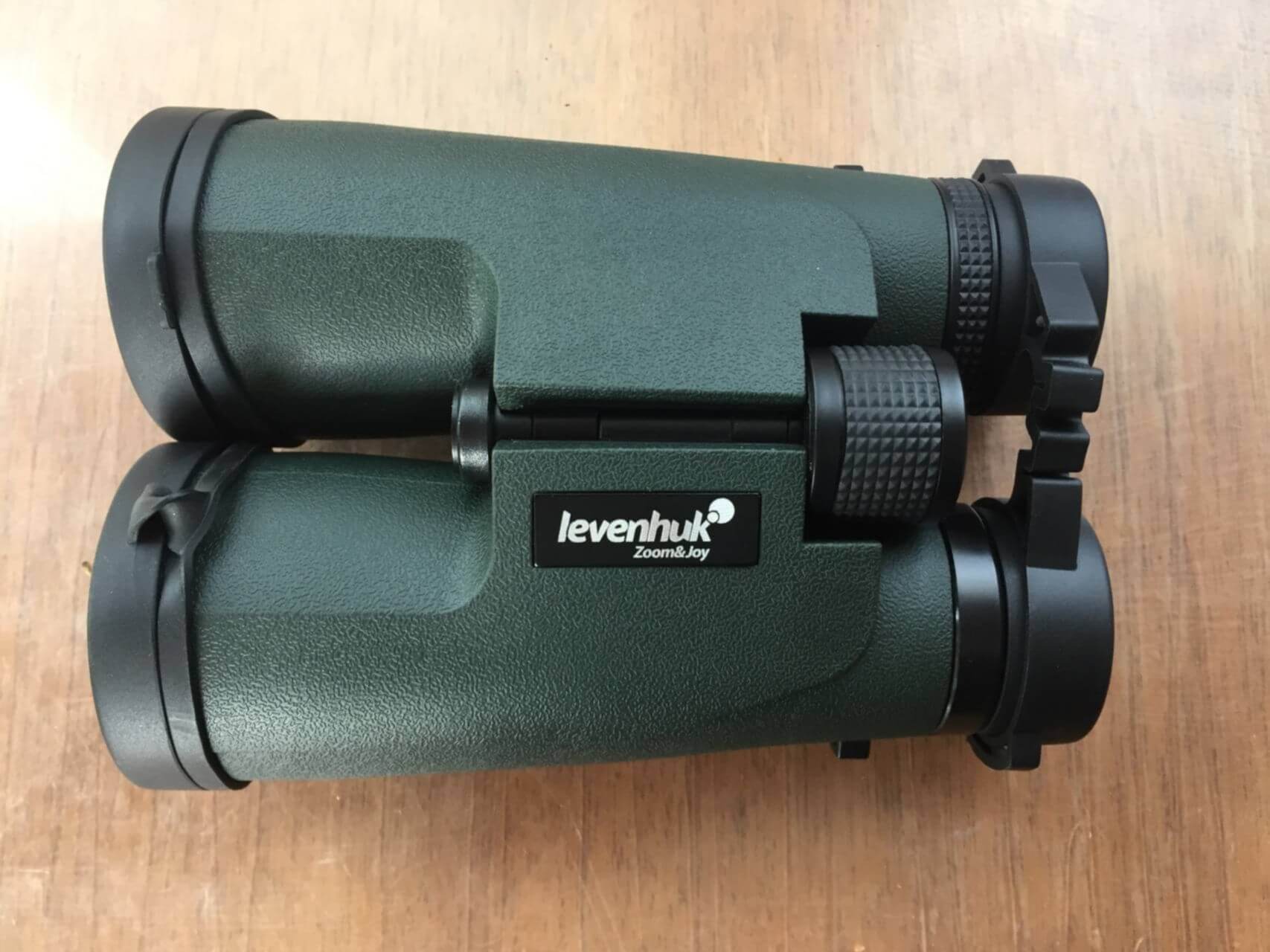 There are some rumors going around on the internet about Levenhuk company specialized in the production of optical instruments, such as binoculars, telescopes, microscopes, monoculars, lenses etc.
The truth is that it's an American company that was established in 2002 in the United States.
The company has offices in Tampa (USA), Moscow, Saint-Petersburg and sales branches in Europe, Asia.
Levenhuk is primarily focused on promoting its products in Russia and Central and Eastern Europe, i.e. outside of the USA.
Levenhuk is also specialized in the production of optical instruments for kids known as Levenhuk LabZZ.
These products are very simple and easy to use designed specifically for children.
Since 2010 Levenhuk has launched production of telescopes and microscopes under Levenhuk Strike name.
Since 2012 has started the production of astronomical instruments of premium quality under the name of Levenhuk Ra.
Some binocular series were created by Levenhuk thanks to cooperation with a well-known Russian Kazan Optical-Mechanical Plant.
Currently Levenhuk is planning to expand its activity and open new branches and distribution centers in Southern America and Europe.
Levenhuk has different types of binoculars, such as
Levenhuk Heritage Base – compact binoculars
Levenhuk Nelson – marine binoculars
Levenhuk Skyline Travel Sun – with sun filters
Levenhuk Atom
Levenhuk DTX
Levenhuk Wise
Levenhuk Rainbow
Levenhuk Vegas ED
Levenhuk Monaco ED
Levenhuk Sherman Base
Levenhuk Bruno Plus
Let's now talk about Levenhuk Karma Pro 12×50. This binocular is very impressive due to its specifications. The binocular is very durable.
It's waterproof and fog proof. levenhuk Karma Pro binoculars can be immersed in water for up to 30 minutes to a depth of 1 meter.
In fact, you can use it in all weather conditions. It's suitable for groups of people, amateurs and professionals.
Levenhuk Karma Pro has roof prism which means it's compact binocular.
Levenhuk Karma Pro 12×50 pros
Affordable price
Quality optics
Waterproof/ Fog proof
Lightweight
Crystal clear image
Wide field of view
Levenhuk Karma Pro 12×50 cons
Not suitable for all eyeglass wearers
Needs special tripod adaptor
Not suitable for children
Levenhuk Karma Pro 12×50 Review
Levenhuk Karma PRO 12×50

– Magnification power 12

– Waterproof/fog proof binocular

– Bak4 roof prism optics

– Fully multi coated lenses

– Customer satisfaction: 80%

– Eye relief 14mm

– Fully Multicoated optics

– Field of view: 4.7° (245 feet / 1000 yds)

– Rubber armoring

– Tripod adaptable

– Exit Pupil Diameter 4.1mm

– Weight 1kg

– Price: $134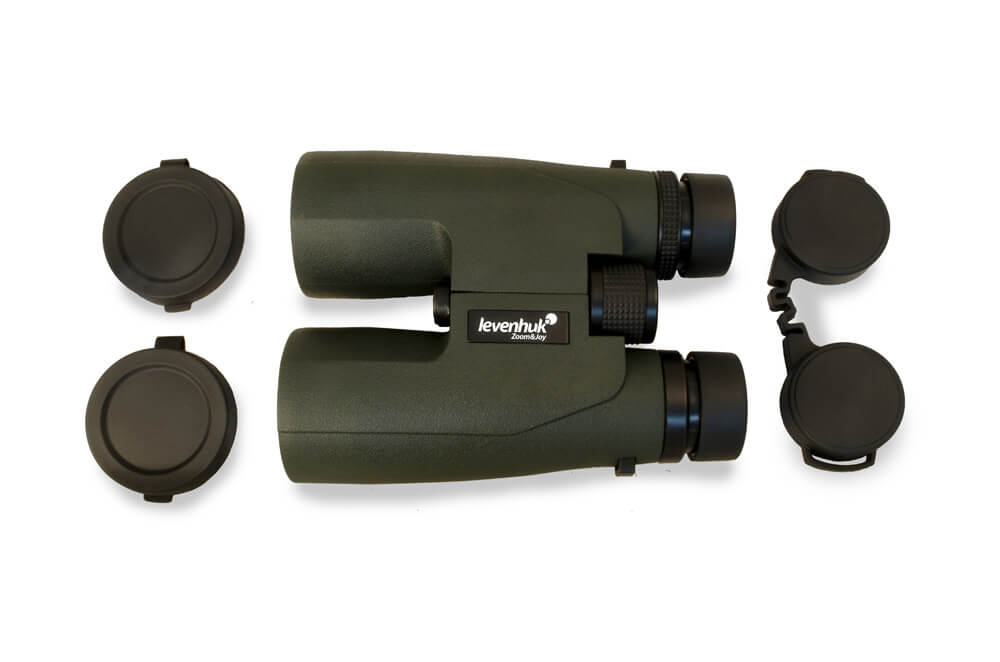 Field of view and magnification power
Field of view in Levenhuk Karma Pro 12×50 is 4.7° which is pretty good for viewing objects. As a rule people tend to choose binoculars with magnification 10x because such binoculars have wider field of view, 6.5°. Comparing two binoculars, 10x and 12x, field of view in 10x is definitely wider and gives you a little better experience when looking through such a binocular. But I can't say the difference is huge. If you are looking for a powerful binocular with comparatively wide field of view and lightweight Levenhuk Karma Pro 12×50 is an excellent option. I would say the difference in magnification power between 10x and 12x binocular is significant.
Is Levenhuk Karma Pro suitable for eyeglass wearers?
The eye relief in Levenhuk Karma Pro 12×50 is 14mm which may be suitable for many people but not for all eye glass wearers. The best one suitable is the binocular that has eye relief at least 18mm. But still most binoculars including Levenhuk Karma Pro are suitable for many eye glass wearers except those that have astigmatism.
Is Levenhuk Karma Pro suitable for children?
It's not suitable for children because the distance between barrels, i.e. eyepieces is too small. It's also not suitable for people with close-set eyes.
Lens coating
Levenhuk Karma Pro 12×50 has fully multicoated lenses which means it delivers clear, bright and sharp image. Due to this you get natural colors with minimum chromatic aberration.
Prism type
Levenhuk Karma Pro 12×50 has roof prism installed. In general, porro prism is known to provide better image quality. This can be true when talking about cheap roof prism binoculars. Levenhuk Karma Pro is not cheap. The image quality it delivers can be comparable to pro prism binoculars.
Durability
Levenhuk Karma Pro is highly durable binocular that can be used almost in all weather conditions. It can be used in rain, snowfall. It can be also used in different temperature conditions due to being fog proof and waterproof. It can withstand high humidity and extreme temperature changes.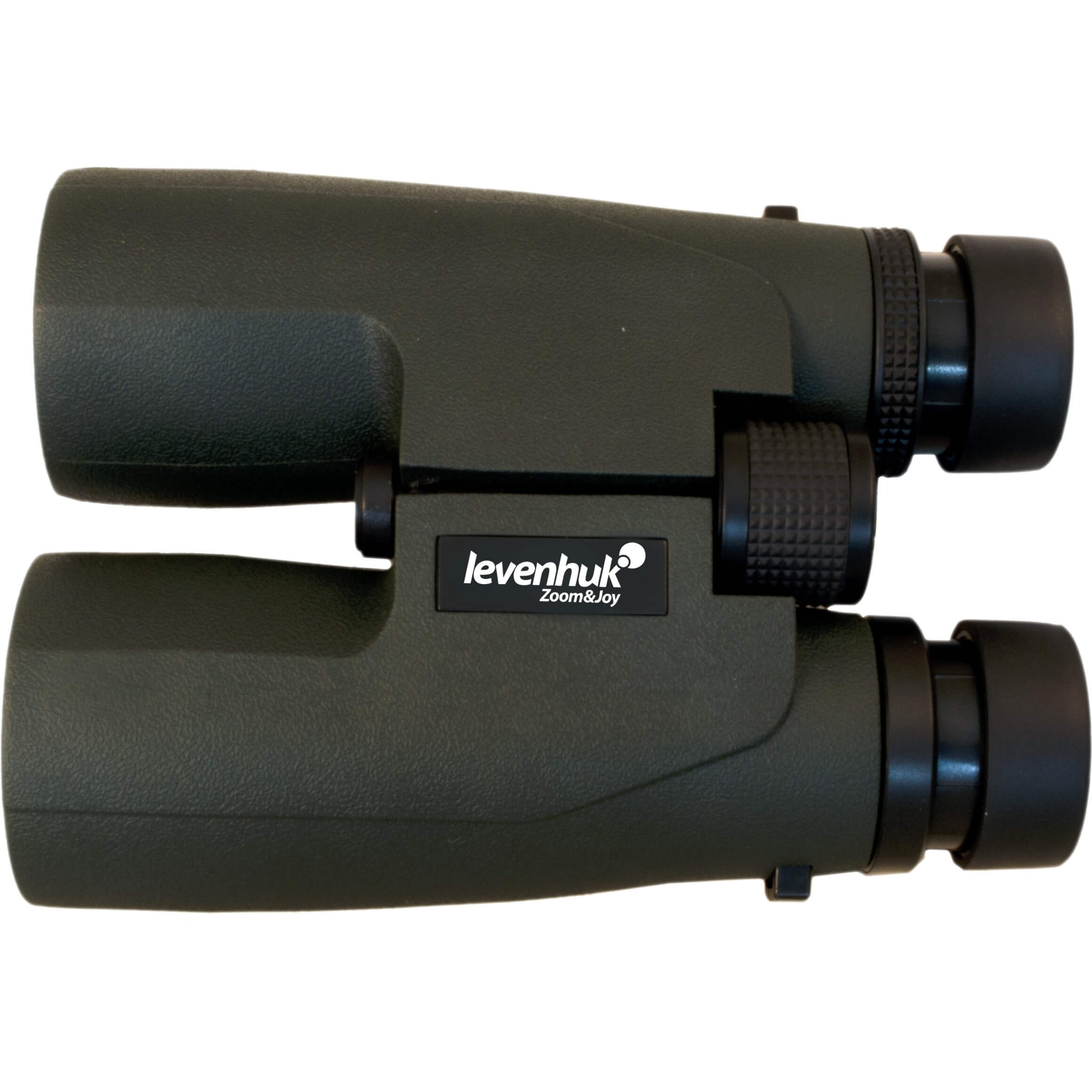 Focus mechanism
To adjust the binoculars for your eyes you have two mechanisms in Levenhuk. The diopter on the right barrel and central focus wheel mechanism. First you adjust the focus for your left eye by turning the central focus mechanism and then adjust for your right eye using the diopter on the right barrel. As a result you get clear and bright image.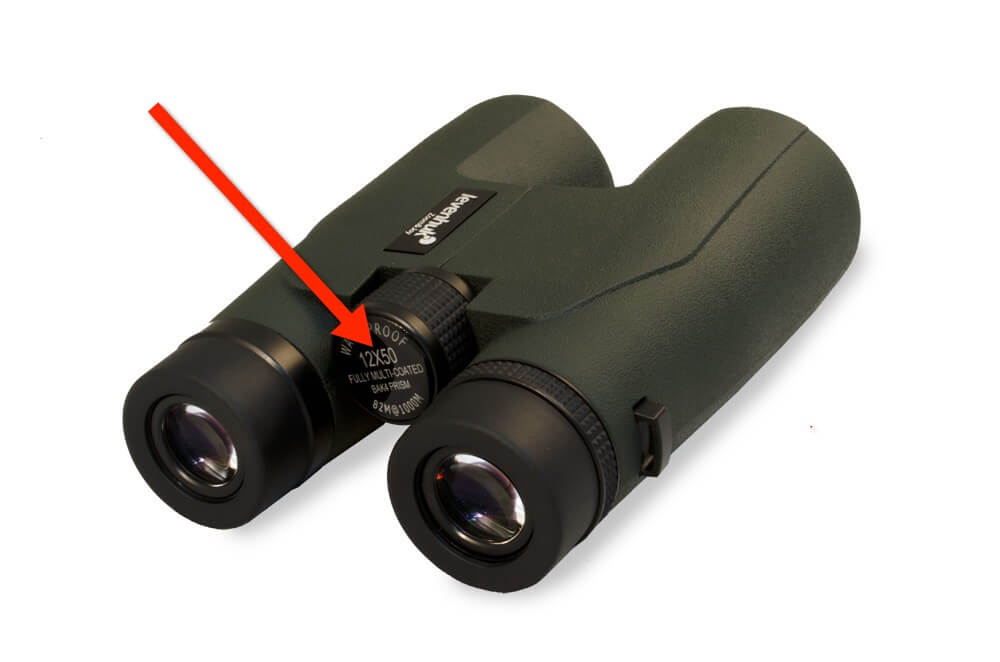 Optics quality
Levenhuk Karma Pro has objective lens diameter (aperture) 50mm. The bigger the aperture the more light passes through
binoculars which for end user means brighter and clearer image quality. It can be equally used in day time and night. It has BAK-4 prism which is installed in high quality optical instruments.
Tripod adaptable
The best tripod adaptable binoculars are pro prism binoculars because the distance between binoculars barrels is enough to install the adaptor. In roof prism binoculars like Levenhuk Karma Pro 12×50 the distance between barrels is small. You need to choose the right adaptor for that like one you see in the screenshot.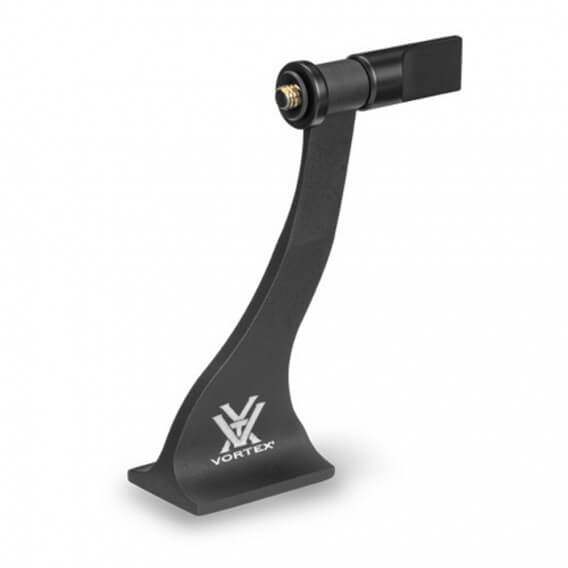 Accessories
Levenhuk Karma Pro 12×50 comes in a nice box with eyepiece and objective lens caps, strap, cleaning wipe, pouch, user guide and lifetime warranty.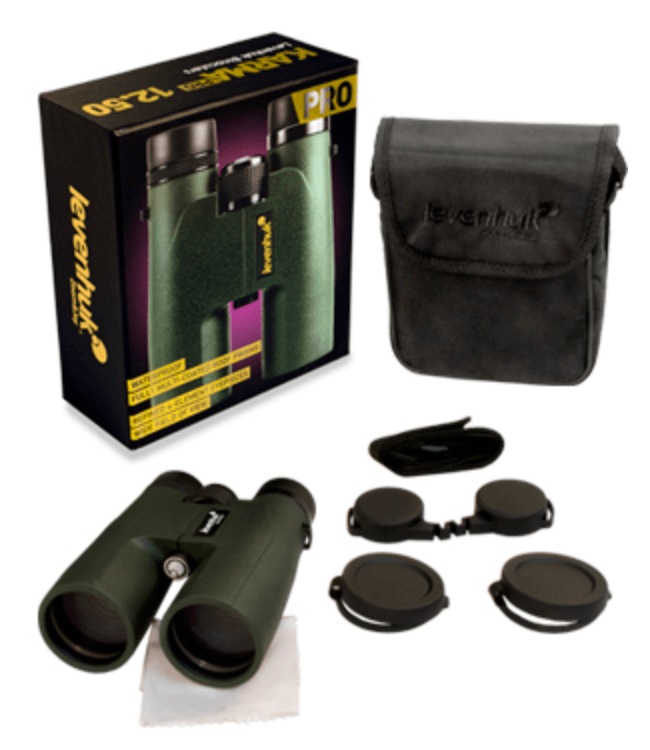 Affordability
The price for Levenhuk Karma Pro 12×50 varies between $124- $134. The price is pretty affordable considering high quality optics and set of advanced features such as Levenhuk's being waterproof, fog proof and designed for all weather conditions.
Design
Levenhuk Karma Pro 12×50 has simple yet beautiful design. There are of course many other way more beautiful binoculars with a more attractive design. But this one is pretty good considering the price you pay for this optical instrument.
Ease of use
Levenhuk Karma Pro 12×50 is very easy to use binocular. The central focus mechanism and diopter are smooth and adjusting them when looking through the binocular doesn't require any force compared to other binoculars that I've used.
Weight
I've been using Levenhuk Karma Pro 12×50 for over a year now and can tell it's lightweight binocular. You can use it without a tripod with minimum hand shake.
Overall quality
The overall quality of Levenhuk Karma Pro 12×50 is more than acceptable. It's not the best binocular in the world but it's made of good materials. At least, considering the price and features it's above the average class binocular.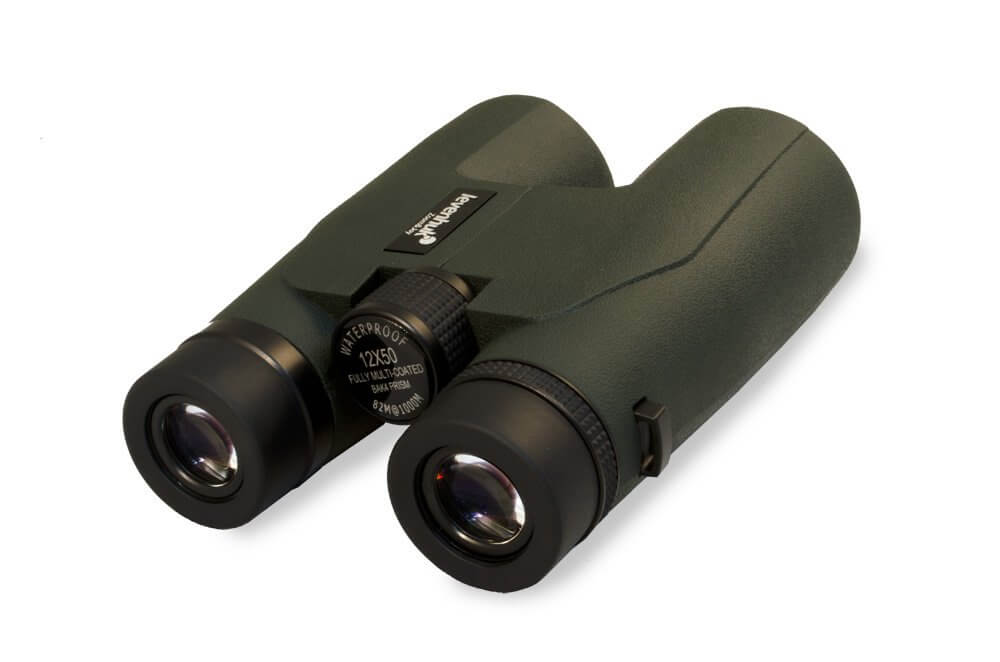 About the Author: Adam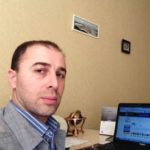 We review and recommend quality binoculars so you don't waste your money on useless ones.