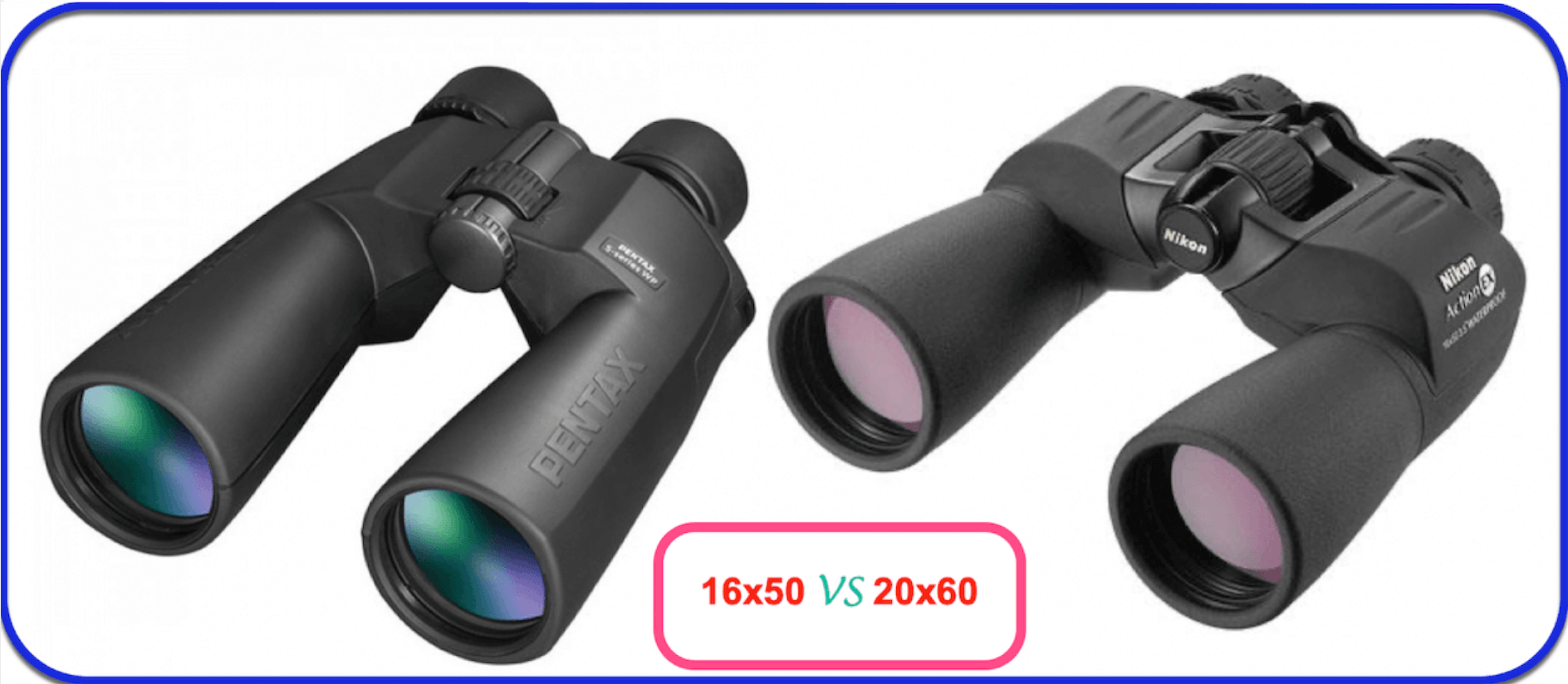 When we buy binoculars, we do a lot of research like we do it when buying any other things.
Especially it's applicable to choosing and buying optical instruments, such as binoculars.
Because it's not as simple optical instrument as many of you might be thinking.
When it comes to 16×50 and 20×60 binoculars we need to take into account a few main points to make sure our choice is right.
Let's do our research and see if these two binocular configurations are different.
As I explained in my previous post, magnification power shouldn't always be your main point when deciding which binoculars to choose.
The purpose of your buy should be your main point.
Now, let's see the difference first between these two types of binoculars and then decide which binoculars is best.
Common for 16×50 and 20×60 Binoculars
First of all, it is important to note that such binoculars are considered high power or astronomical binoculars that people normally buy for astronomical observations or for observing distant objects.
Each of this model has its strengths and weaknesses and I will show all of them so you can make the right choice.
16×50 vs 20×60 Binoculars
16×50 binocular is not exactly for astronomical observations but it's pretty powerful optical instrument.
The diameter of the objective lens is 50mm which makes this binocular slightly heavy. Image stability is not as good as you get with binoculars 10×42 due to increased hand shaking.
You also need to pay attention to the type of binoculars. Because porro prism binoculars are bulkier than roof prism binoculars.
Two binoculars with the same magnification and objective lens diameter can be different in weight which affects image stability.
Image quality is more professional in porro binoculars. If it is your priority, I would recommend porro prism optical instruments.
But the difference is not so critical. If weight is your priority, I would recommend roof binoculars.
Magnification
Magnification 16 is an excellent choice for observing distant terrestrial objects, but not so powerful for astronomical observations.
Because for astronomical observations it's highly recommended to choose magnification at least 20 or even 25 or even more powerful.
When it comes to the difference between magnification 16 and 20, it is not significant.
Image quality
Image detail is also important in binoculars. We know that the higher the magnification the worse is the image quality.
Binoculars with magnification 16 outperform 20x binoculars in image quality.
Of course, 20x magnification is a little more powerful but considering overall image quality, 16x is better than 20x.
Plus image in Nikon 16×50 is brighter than in Pentax 20×60.
Nikon Action Extreme 16×50
Pentax SP 20×60
Field of view
Field of view is another important aspect when choosing between optimal magnification and field of view.
The higher the magnification the narrower is the field of view.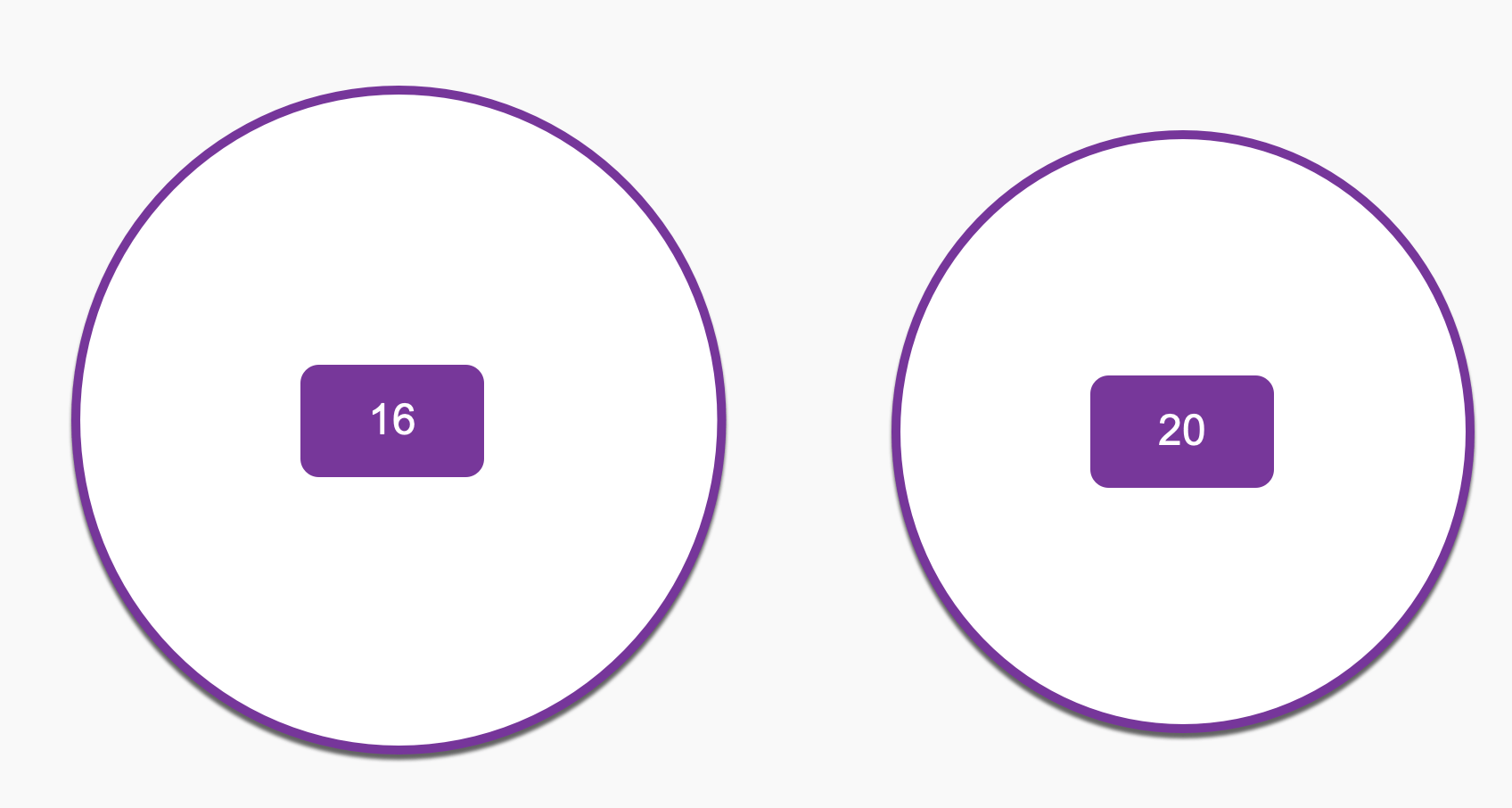 If you choose magnification 20 you must understand that field of view will be significantly narrower compared to 10x binoculars and narrower compared to 16x binoculars.
Field of view in Pentax SP 20X60 is 2.2° (118 feet / 1000 yds) while in Nikon Action Extreme 16×50, field of view 3.5° (183 feet / 1000 yds)
Pentax SP 20X60 –  2.2° (118 feet / 1000 yds)

Nikon Action Extreme 16×50 – 3.5° (183 feet / 1000 yds)
Weight
Weight of the binocular plays a significant role in image stability. Image stability in 16x binoculars is way better than in 20x binoculars.
To understand the difference, let's see what is the weight of Pentax and Nikon.
Weight of Pentax SP 20×60 is 1400g while weight of Nikon Action Extreme 16×50 is 1040g.
So, the difference is significant which means image stability in Nikon is way better than in Pentax.
Pentax SP 20×60 – 1400g
Nikon Action Extreme 16×50 – 1040g
Size
When you hold binoculars to look through it, size of the optical instrument is important.
Bulky binoculars are difficult to hold which's why they are used with tripods most of the time to avoid hand shaking.
Comparing Nikon 16×50 and Pentax 20×60, Nikon is definitely a winner. It's more compact than Pentax and easier to hold in hands.
Pentax SP 20×60
Height – 85mm

Width – 195mm
Nikon Action Extreme 16×50
Height – 75mm

Width – 195mm
Who is the winner?
In my opinion, if you need a powerful binocular, 16×50 binoculars outperform 20×60 binoculars.
Speaking about two models like Nikon Action Extreme 16×50 and Pentax SP 20×60, let see who is the winner.
Winner in magnification:

Pentax

Winner in image quality:

Nikon

Winner in image brightness:

Nikon

Winner in field of view:

Nikon

Winner in weight: Nikon
Winner in size: Nikon
Winner: Nikon Action Extreme 16×50
About the Author: Adam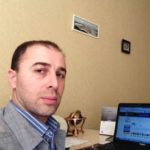 We review and recommend quality binoculars so you don't waste your money on useless ones.