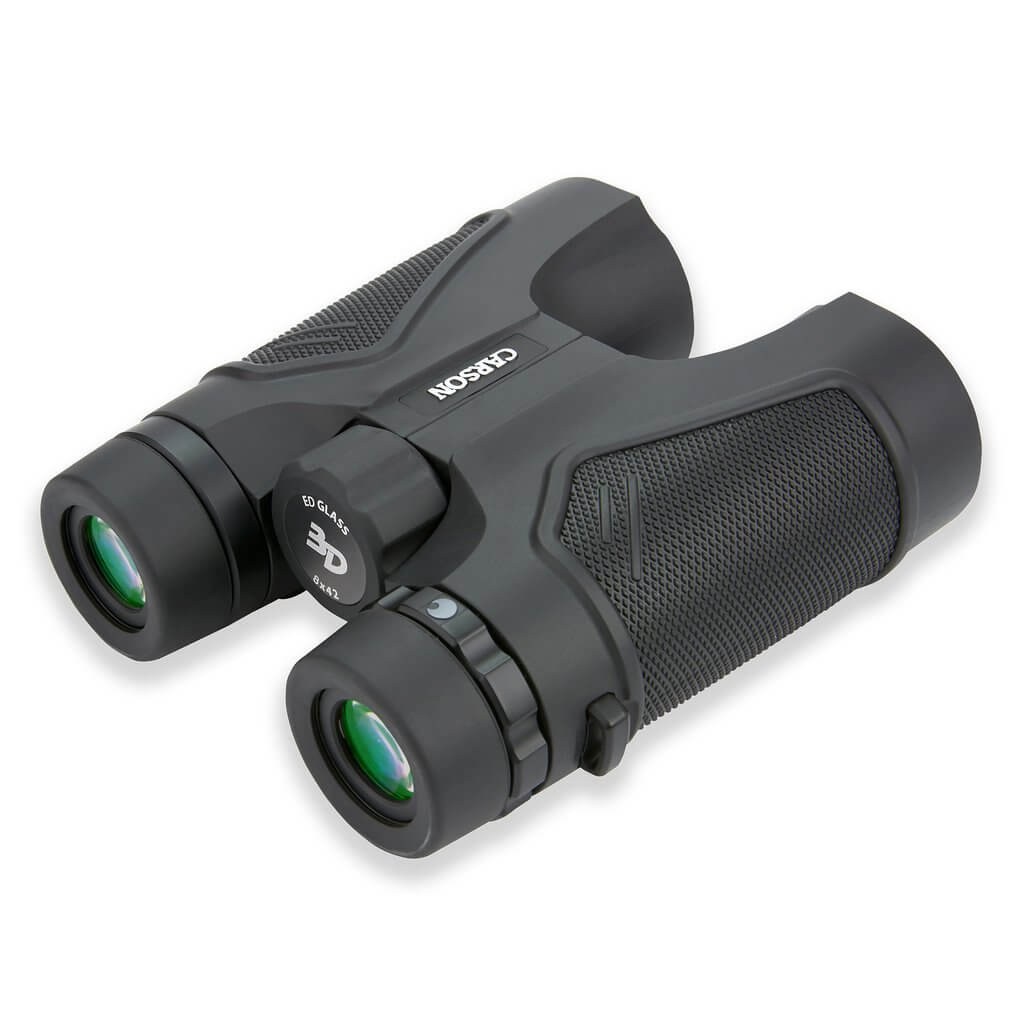 There are many discussions online about Carson 3D binoculars and I decided to check if this optical device really deserves our attention.
Carson's head office is located in the USA and has offices in Europe too.
The company has about 30 years of experience in manufacturing high quality optics ate an affordable price. Carson has been manufacturing quality optics since 1991.
And it's not just a slogan. Carson is really different from many other optical companies.
Carson's $250 -$350 binoculars can easily compete with other brands that cost $500 -$600.
That's why experts and amateurs love Carson optics and prefer this brand over many other expensive brands.
Carson 3D Binoculars
Carson 3D 10×42 ED binoculars are full-size 3D binoculars with 42mm objective lenses and 10x magnification, combining HD optical coating technology and extra-low dispersion glass (ED glass) lenses for the brightest and sharpest images possible.
The rubberized case of the binoculars is sealed and filled with nitrogen, making it durable, shock-resistant, waterproof and fog-proof.
And thanks to the large eye relief and the twist-off eyecups, these binoculars are also handy for eyeglass wearers.
Great design of the body and all other details and moving parts of the binoculars and reasonable weight makes Carson 3D 10×42 ED binoculars an excellent tool for long-term observations or expeditions.
Carson 3D Binoculars Specifications:

– Magnification power – 10x
– Type of Prism – Roof
– Objective diameter – 42mm
– Glass type – BAK4
– Weight – 658g
– Waterproof
– Fog-proof
– Exit pupil diameter – 5mm
– Minimal focus distance – 4m
– Field of view – 6 degrees, 314 feet at 1,000 yards
– Eye relief – 16mm
– Fully multi-coated lenses (phase correction)
– Lens type – ED glass (extra low dispersion glass)
– Prism coating – Dielectric
– Exit pupil – 4.2mm
– Relative brightness – 17.6
– Tripod Mountable
– Twist-Up Rubber Eyecups
– Suitable for eyeglass wearers
– Case, neck strap, shoulder harness, covers, lens cloth
– Multipurpose binoculars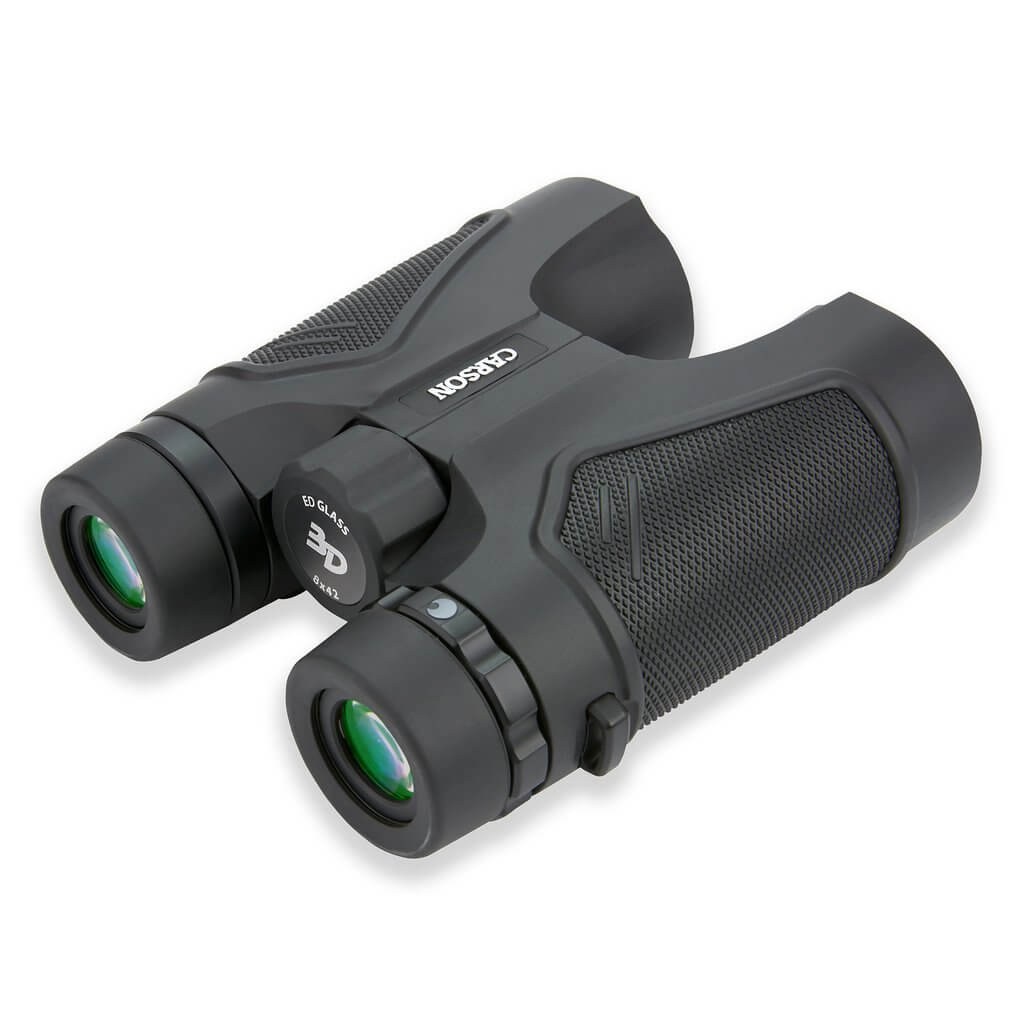 Carson 3D Binoculars Advantages
Carson 3D Binoculars comes in various configurations, such as:
Carson 3D 10×42
Carson 3D 10×50
Carson 3D 8×32
Carson 3D 8×42

Carson 3D High Definition Binoculars is backed by America's best binocular warranty. It has rubberized armor coating which makes this device very durable and suitable for use almost in any conditions. It's completely waterproof and fog-proof and protected from bumps.
Carson 3D has ED glass (extra low dispersion glass) lenses thanks to which it reduces color fringing and corrects chromatic aberration. As a result, you get very high-quality image with a very minimal and hardly noticeable chromatic aberration.
Carson 3D has corrected prisms (phase-corrected prisms) that enhances resolution and delivers high contrast image natural color.
Carson 3D has fully multi-coated optics, phase correction and dielectric and anti-reflection coating which significantly increases light transmission thanks to which when you look through binoculars you see an impressive image, highly detailed with better resolution, bright and sharp, very different from standard binoculars with these improvements. Even experts who know optics love this amazing optical device.
Carson 3D 10×42 is very different from other roof prism binoculars thanks to 3D technology used in it. Normally roof prism binoculars are always inferior to porro prism binoculars in terms of 3 dimensional image effect.
Porro binoculars produce not only great image quality but also give you a noticeable depth of view.
Roof prism binoculars can't in most cases compete with porro binoculars in that aspect.
When it comes to Carson 3D high definition binoculars, this optical device produces very good depth of view image which is why it stands out among other binoculars even among porro prism binoculars.
Carson 3D High Definition Binoculars Packaging
Carson comes in a nice-looking box and optical device itself inside plastic bag. The bag has a very nice design with binoculars attached to it.
You can even look through binoculars without taking the device out of the bag if you want.
It makes a big difference compared to many other binoculars that comes with bags that are completely unusable and uncomfortable.
It also includes neck strap, shoulder harness, covers, lens cleaning cloth, Carson manual and warranty paper.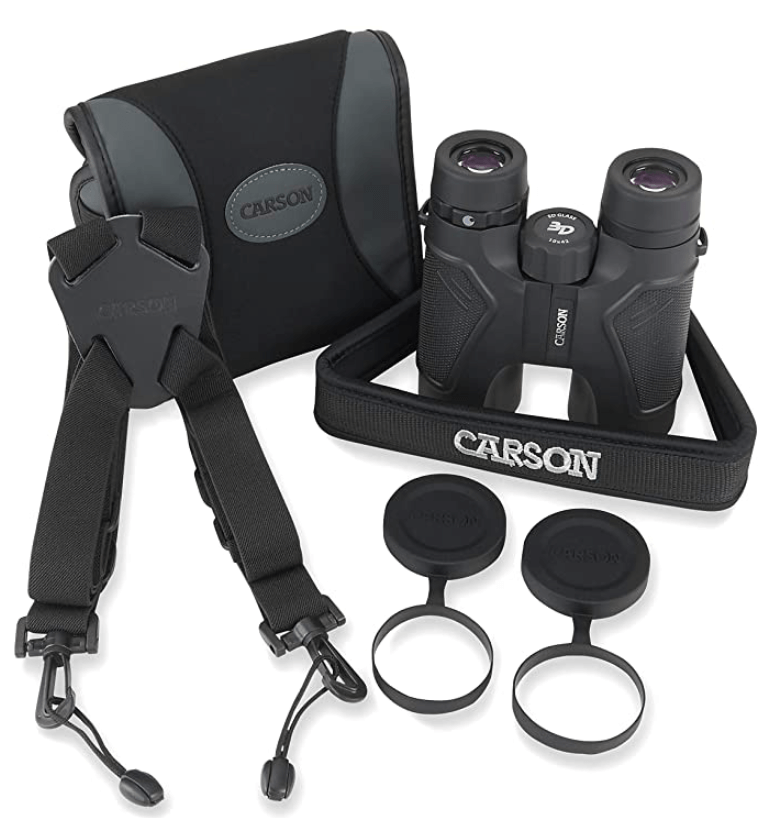 Where is Carson 3D Manufactured?
Carson 3D is manufactured in China but it's not a problem at all. Most devices are today manufactured in China which doesn't mean it's bad in terms of quality.
Not at all. Even my 2019 Macbook is made in China. It's well known fact that most companies even American tend to manufacture their products in China to reduce the costs and make products affordable to end users.
This in no way affects quality of products manufactured in China.
Most of the time when we talk about serious brands like Carson, Leupold, Vortex, Zeiss, Nikon, there is no any difference between products manufactured in China or USA.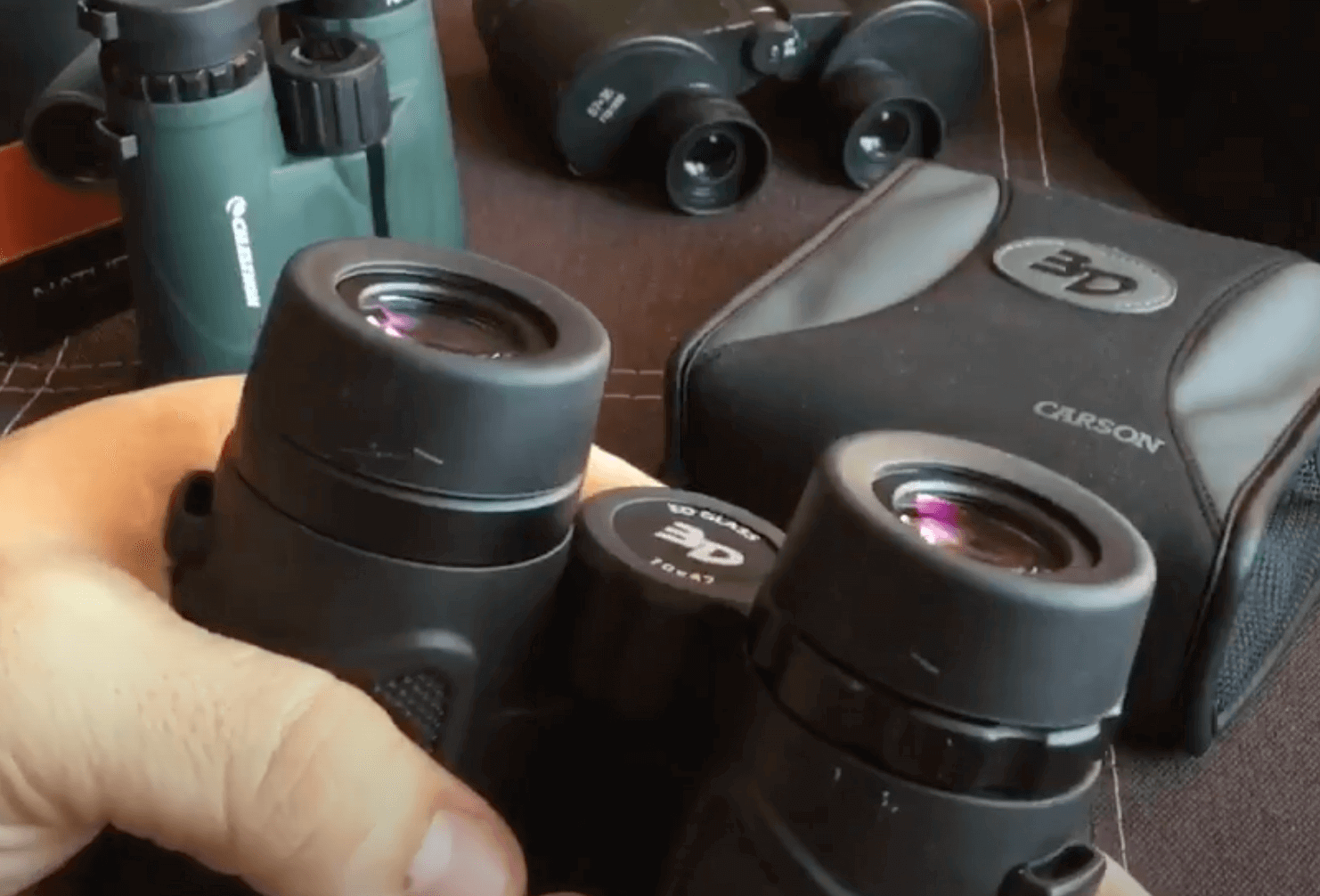 What Does Carson 3D Mean?
You probably wonder why Carson 3D is described as 3D binoculars. First of all, I want you to know that it's not just an advertising trick.
It's exactly as described by the manufacturer. Carson 3D high definition binocular is not just an optical device. It's 3-dimensional device.
What does that mean? Normally roof prism binoculars produce flat images without depth of view while porro prism binoculars produce 3-dimensional images with some depth of view.
When you look through such an optical device you feel the difference in the distance between various objects. It's hard to explain but very noticeable when compare two binoculars side by side.
Although Carson 3D binoculars are binoculars based on roof prism and theoretically cannot give a 3D dimensional image, this effect is well applied in it.
That's why Carson 3D high definition optical device is very different from many other roof prism binoculars.
Is Carson 3D 10×42 Really So Good?
Yes, it's really a good set an optical instrument that I'm sure can satisfy needs of most people both amateurs and experienced users of binoculars.
Though it's not super expensive, around $250, it can easily compete with other binoculars that cost $400 or even $500.
The binoculars have large objective lens or 42mm for a good light transmission, dielectric lens coating, phase coating, ED glass to remove chromatic aberration, fully multi-coated optics and finally 3D effect which most of the time can be found in porro prism binoculars.
All these features and affordable price make this optical instrument one of the best on the market if not the best.
Carson 3D High Definition Pros
Waterproof/Fog-proof
Good depth of view
ED glass
Excellent image quality
Moderately lightweight
Multi-purpose optical device
Carson 3D High Definition Cons
May not be suitable for children
A Little bit expensive

Carson 3D High Definition 10×42: Durability and Ease of Use
Carson optical instrument is made of polycarbonate chassis thanks to which it is moderately lightweight and gives you good image stability.
Image stability is very important in optical instruments and 10×42 binoculars are the most used optical instruments thanks to a perfect balance between magnification power, image quality and stability and overall ease of use.
Rubber armoring well protects it against bumps and scrapes.
Carson 3D is well placed in your hands and gives you a great feeling of holding in your hands really modern, lightweight and good-looking optical device.
The device is waterproof and fog-proof and prevents it from fogging internally or water penetration. It's exactly as described, not just a marketing advertising trick.
Carson's 3D focusing mechanism works great and smooth compared to other binoculars.
It's really designed very well keeping in mind the end user. The same applies to Carson's diopter ring. It's rotated fairly smooth. Carson 3D is tripod adaptable.
Is Carson 3D 10×42 Suitable for Eyeglass Wearers?
Yes, Carson 3D has 16mm eye relief which means it is suitable for eyeglass wearers.
But if your eyeglass lenses are too thick then you probably need binoculars with eye relief at least 18-19mm.
Many eyeglass wearers don't even need eye relief feature because they can look through binoculars without eyeglass wearers.
Binoculars being an optical device will correct the vision. But if you have astigmatism problem with your eyes then you better choose binoculars with eye relief feature between 16-19mm.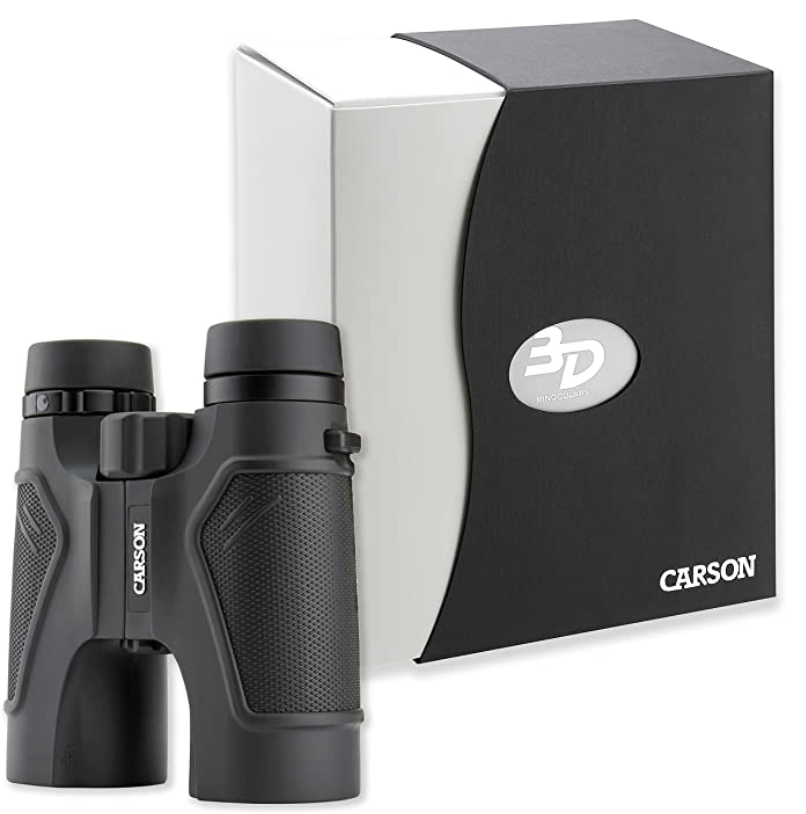 Carson 3D High Definition Warranty
Carson also offers no-fault warranty which means your binoculars will be replaced or repaired if any defect has been found.
Full information can be found inside the box when you receive your amazing set of Carson 3D binoculars.
Optical Performance of Carson 3D High Definition Binoculars
Optical performance of Carson 3D 10×42 is very good. Magnification power is optimal for most users, amateurs and experts.
This optical instrument is suitable for most outdoor activities, such as hunting, bird watching, safari, traveling, terrestrial observations.
Field of view is 6 degrees which is pretty good for observations.
Some binoculars with similar parameters have wider field of view, such as 6.3 degrees but the difference is not so big which is well compensated thanks to an excellent image quality in Carson 3D.
It's worth to note that Carson 3D 10×42 High Definition really performs very well as an optical device delivering very detailed, bright and sharp image.
Even if you compare it to other expensive binoculars over $400 price range, this amazing device from Carson does perform really well.
It' s a combination of good, high quality ED glass, dielectric, anti-reflective and phase coating, good prism that makes Carson's image so outstanding.
These binoculars perform well even in low light conditions. It has very good uncommon for roof binoculars depth of view which makes the image even more interesting.

Also, it's worth to note that some binoculars including Carson 3D produce image with some yellow effect. In some binoculars it is clearly noticeable like in my Bresser 10×50 binoculars.
Some may not like it. In Carson it's slightly noticeable and helps make image clearer, detailed and contrasted. This doesn't affect colors, they are still look natural.
Below you can see image quality of Carson 3D. Note, this image doesn't reflect real quality because it was taken using mobile phone camera.
In real life it is way better than on the image.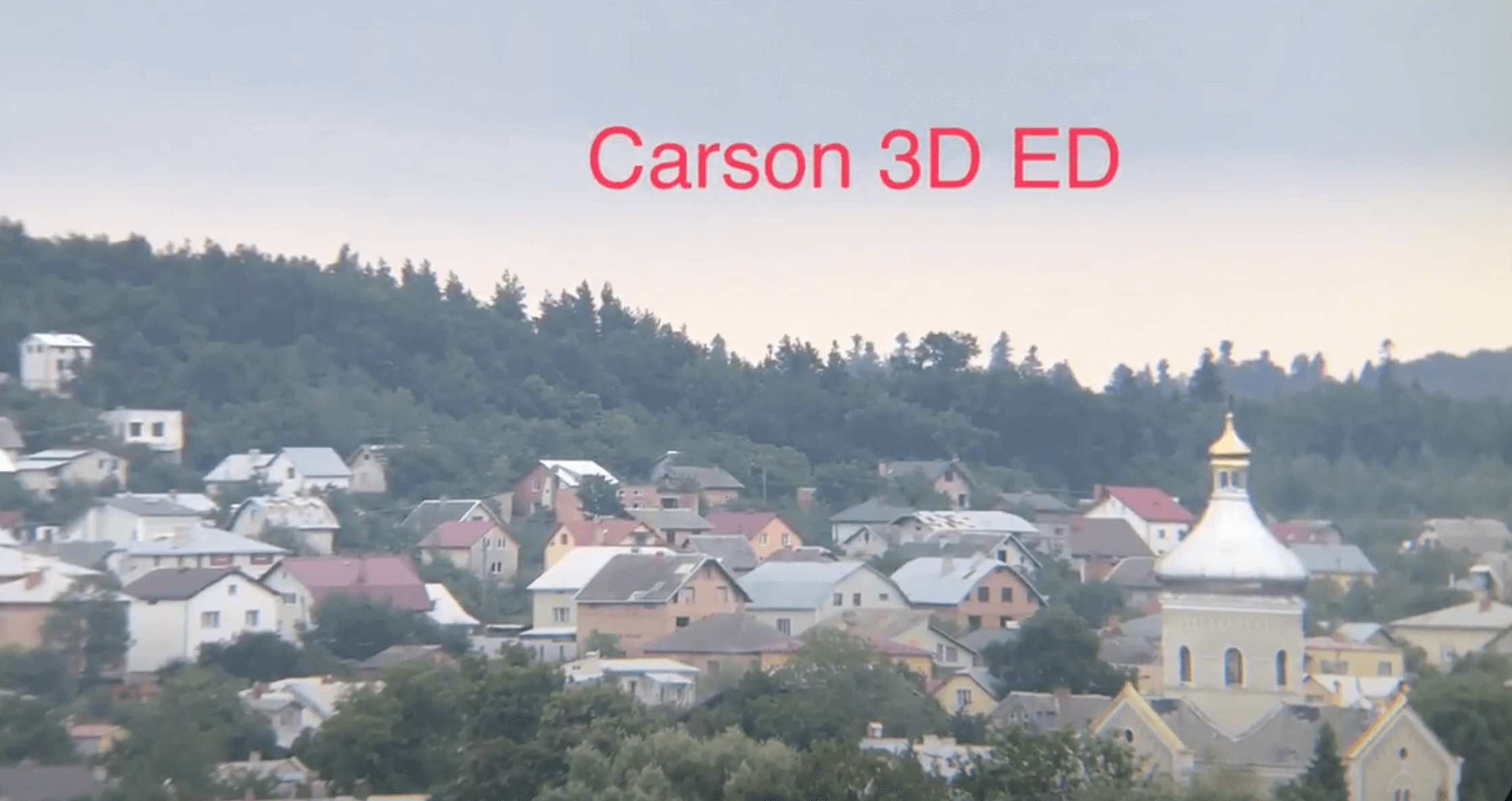 ED glass performs really well in this binocular. You can hardly notice any chromatic aberration when looking through it.
Thanks to different levels of coating applied both to lenses and prism Carson 3D 10×42 performs well in daytime and low light conditions.
Image remains sharp both in the center of the image and at the edges. It's really impressive compared to other less expensive and even many of more expensive binoculars.
When it comes to how Carson 3D performs in strong light conditions, it does well when comparing to other expensive binoculars.
Maybe not so well as expensive optical devices like Swarovski or Leica at $1000 price range, but still it performs well considering it's only in $250 price tag.
Alternatives to Carson 3D 10×42 High Definition Binoculars
If for some reason you don't like Carson design and want an optical device from other brands, I can recommend Nikon, Vanguard, Vortex, Leupold.
All these companies manufacture high quality optics, offer modern design and different types of binoculars.
Binoculars that are very close to the quality of Carson 3D are following models:
Vortex Diamondback HD 10×42 – $228
Leupold BX-1 McKenzie 10×42 – $205
Vortex Crossfire HD 10×42 – $150
Leupold BX-2 Alpine 10×42 – $269
Vanguard Endeavor ED 10×42 – $300
Note, all these binoculars perform very well, some even slightly outperform Carson 3D, such as Vanguard ED.
But generally speaking, considering all features of Carson 3D especially 3D feature, none of these binoculars can compete with Carson.
I don't know of any other optical device that have same features like Carson 3D.
Do I Recommend Carson 3D 10×42 High Definition Binoculars?
Yes, I definitely recommend Carson 3D High Definition binoculars for a number of reasons.
First of all, Carson 3D performs exactly as described by the manufacturer.
All modern technologies used in the binoculars that make it very competitive device on the market.
Difference in image quality is very noticeable when compared to other binoculars. It can compete even with binoculars eve from higher price tag.
Very detailed image and you feel that you own a powerful piece of optics. These binoculars outperform many binoculars in this and many other optical devices in higher price range.
The binoculars have good image depth, sharp focus and accurate colors.
Carson 3D is very durable device and well prevented from internal fogging, water penetration and bumps.
About the Author: Adam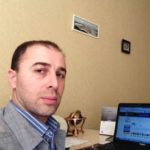 We review and recommend quality binoculars so you don't waste your money on useless ones.