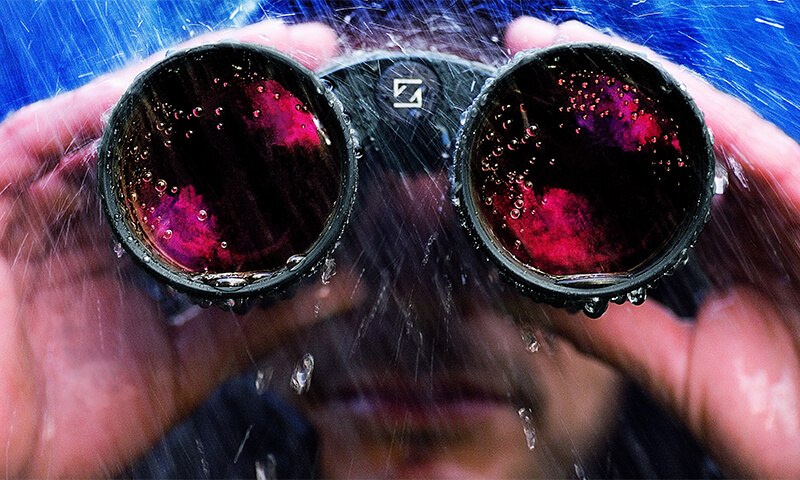 In this guide I'm going to go into some details about binoculars so you can better understand the subject and make the right decision when planning to buy a pair of quality optics.
Because many get stuck at this point due to a wide selection of binoculars available on the market.
Though I already explained many things in my article about choosing binoculars I feel there are still some aspects that I would like to discuss.
I also want to note that there are both cheap and expensive binoculars and I will try to explain when you can buy cheap optics and how they are different from pricey ones.
First of all, when you plan to buy a pair of binoculars you need to do some research in order to learn more about optics and get the recommendation from someone who understands binoculars better than you.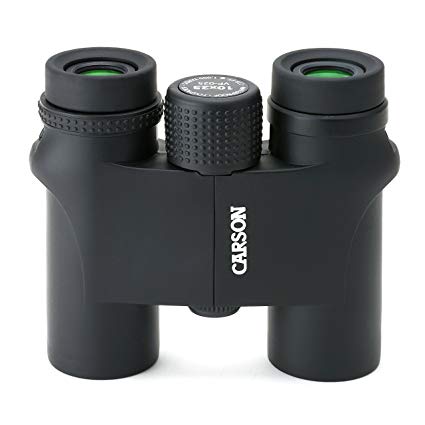 Step 1
Binoculars are different and we buy and use them for a number of reasons. You must choose one depending on the purpose of use.
If you buy binoculars for your children you don't need to buy too expensive optics. But you definitely should buy from a reliable manufacturer.
Cheap binoculars can harm your children's eyesight. If you buy for hunting or fishing purposes you better buy waterproof fogproof optics.
If you buy for a general use you don't need powerful optics. Magnification up to 12x will be an ideal choice.
If you buy for astronomical purposes it's a different story. Magnification must be at least 20x.
If you buy for viewing distant objects you can buy binoculars less powerful than astronomical optics. Magnification 15x, 16x will fit most of your needs.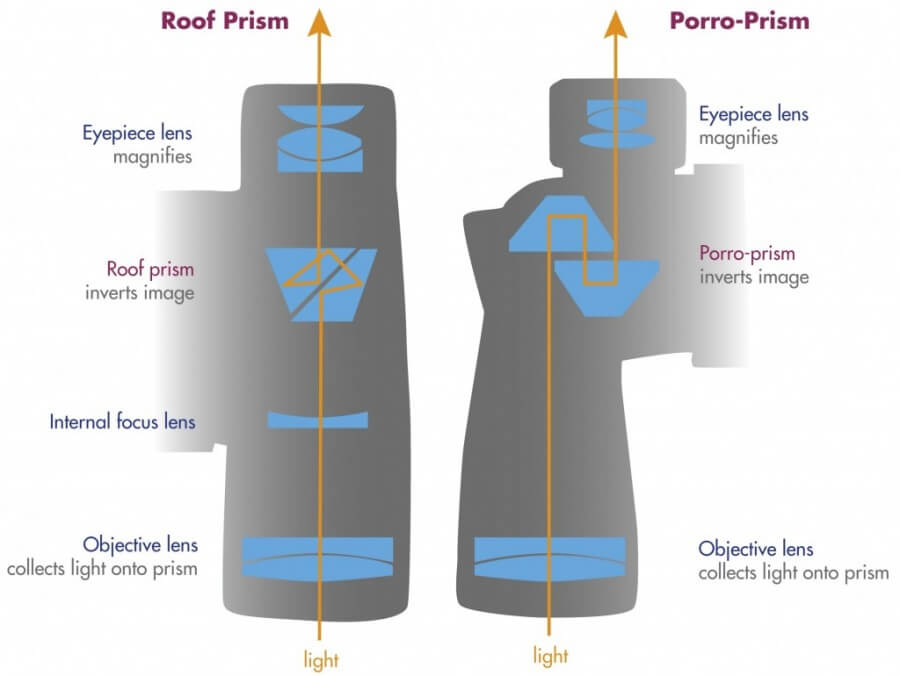 Step 2
For example, there are two types of binoculars available, roof prism binoculars and porro prism binoculars. Which one to choose?
What is the difference between these two types of binoculars?
Porro prism binoculars are usually bigger in size and a little heavier than roof prism binoculars.
If you want a light pair of binoculars then you better choose roof prism optics.
When it comes to quality of the image that these binoculars produce they both deliver quality images, clear, bright and sharp.
But porro prism binoculars produce more 3d scopic image. When you look through such binoculars you feel depth in the image.
When you view a distant object through your binoculars and there are other objects that are closer to you all of them will look clear and sharp though the distance is different between them.
Plus the image will be more interesting and you feel depth of the image.
When it comes to roof prism binoculars the image is also clear and sharp and you still see some kind of depth in the image.
But not as good as you see it in porro prism binoculars. This difference is not HUGE to worry about. If you compare these two images you will see the difference.
Otherwise if you see them separately without comparing then you will even think of it. Nothing to worry about to be honest.
When you adjust the focus of porro prism binoculars you can do it just once and then look through the binoculars to view both distant and close objects.
When you use roof prism binoculars you need to adjust the focus each time for different objects separately.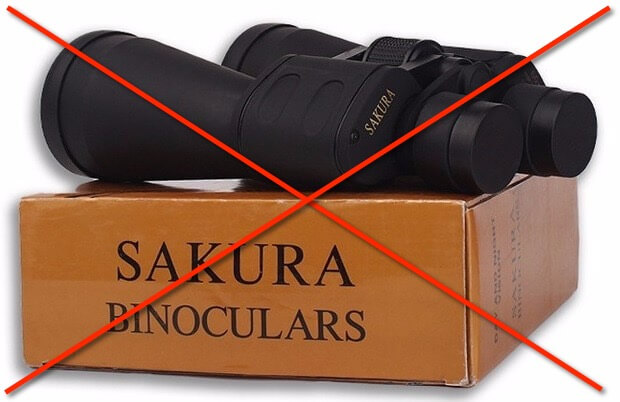 Step 3
You also need to be careful when choosing binoculars because there are many fake ones on the market. I has a chance to test them out and the quality was very bad.
It's easy to spot them. Very often their price is very cheap and magnification power is very high.
For example, if you see binoculars with magnification such as 10-50×50 or 10-70×50 or 10-100×80 or 60×90 that cost around $30-$50 they are most likely fake and you should avoid them.
Most of the time such binoculars have variable magnification (zoom binoculars). They are ones to avoid.
The image quality in such binoculars is always very low almost useless and magnification power is far from what it's claimed by the manufacturer.
Step 4
Some binoculars have ED glass instead of BAK 4 prism. These type of binoculars are more pricey than standard binoculars.
If a standard BAK4 prism binoculars price is $100, ED Glass binoculars will be between $150-$200 or even higher.
Both binoculars with the same parameters but ED Glass will be more pricey.
I can't say there is a HUGE difference in the quality of image that these two binoculars produce but there is some difference.
ED Glass optics are more expensive because the material they are made of are of higher quality.
When you choose binoculars I don't recommend choosing BK7 prism binoculars unless you are on a tight budget.
The image of BAK 4 is always superior to BK7. The image in BAK 4 is more clear, sharp and bright.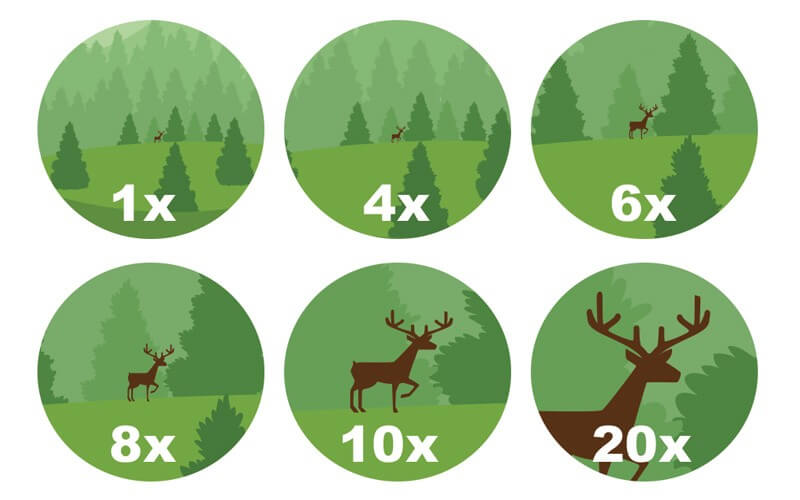 Step 5
Magnification shouldn't be your main focus when choosing binoculars. Because the higher is magnification power the narrower will be field of view.
If you plan to view close objects, around 10km from you then magnification 10x-12x is a good choice.
If you plan to view distant objects over 10km from you then you need more powerful binoculars such as 15x or 20x.
For astronomical purposes choose magnification 20x or 25x.

Step 6
When it comes to FOV (field of view) there are also two types of binoculars: standard field of view and wide field of view binoculars.
Wide field of view binoculars are more pricey but looking through them is a great fun.
For some people it may be even critical, especially for hunters and that's why it's worth paying for this type of optics. You get what you pay for.
Step 7
Some people ware glasses and don't know which pair of binoculars to buy.
If you have a serious astigmatism then you probably need to choose binoculars that have longer eye relief, about 15mm.
In simple terms, most modern binoculars normally have eye cups that you can fold up to choose the optimal distance between your eyes and exit pupils of the binoculars.
In the description of the binoculars it's always said if binoculars are suitable for eyeglass wearers or not.
But most of the time even those that wear eyeglasses can easily use binoculars without eyeglasses.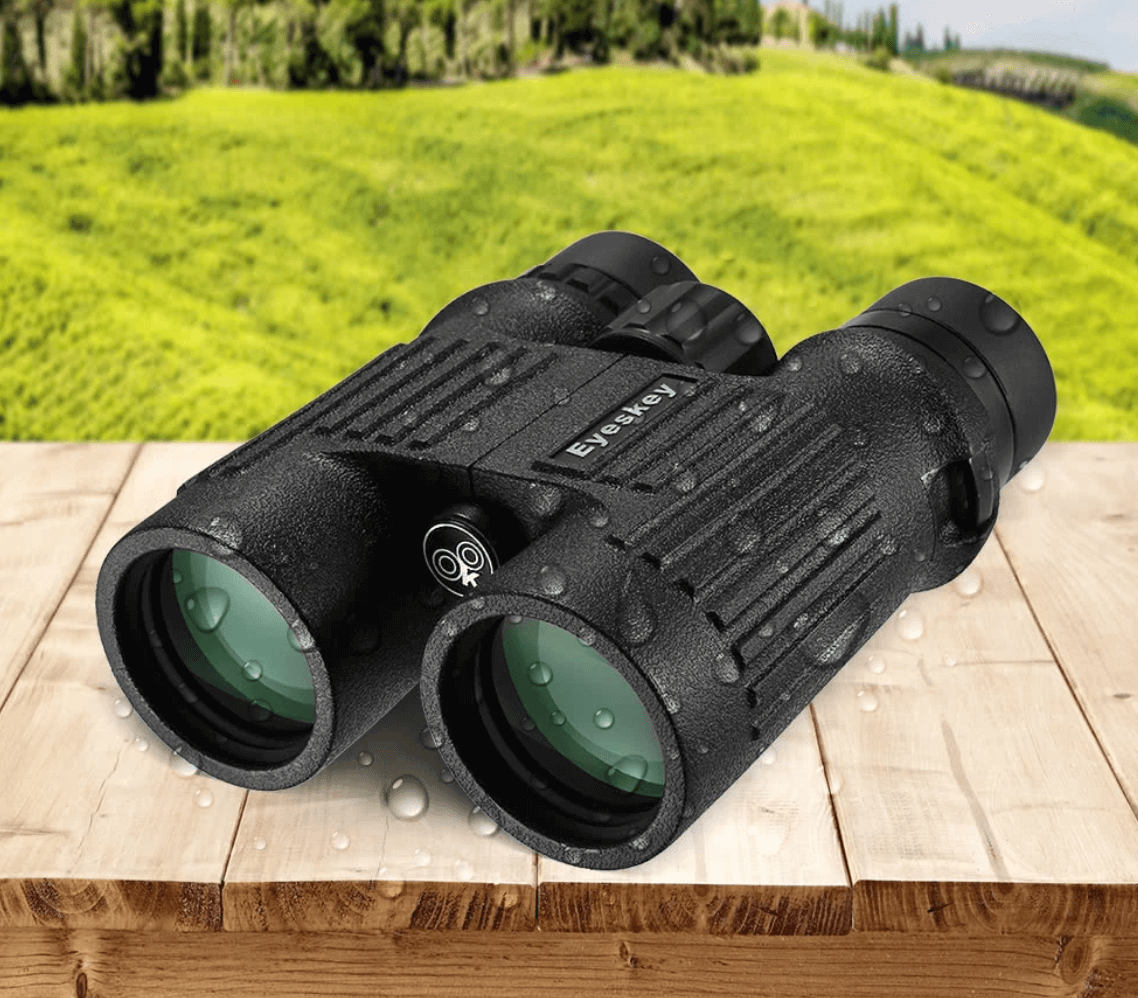 Step 8
Cheap vs pricey binoculars. Most people tend to buy cheap optics only to realize that they have wasted their money.
It's truth that sometimes you can buy a good pair of binoculars for a reasonably cheap price but most of the time it's better to spend extra $20 – $30 and buy binoculars from a reliable manufacturer that has years of experience in manufacturing quality optics.
If you buy optics from manufacturers, such as Levenhuk, Leupold, Bushnell, Maven, Vortex, Carson, Swarovski, Celestron, Bresser, Pentax, Vanguard, Wingspan, Nikon, Oberwerk, Orion, you can rest assured that you will get quality optics that will not only never harm your eyesight but will give you a lot of fun.
Remember, if you see two binoculars with same parameters but they differ in price a lot it's because there is a number of reasons for that.
Expensive binoculars have more quality optics, design, they are waterproof, fogproof, have fully multicoated lenses. You get what you pay for.
About the Author: Adam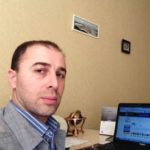 We review and recommend quality binoculars so you don't waste your money on useless ones.