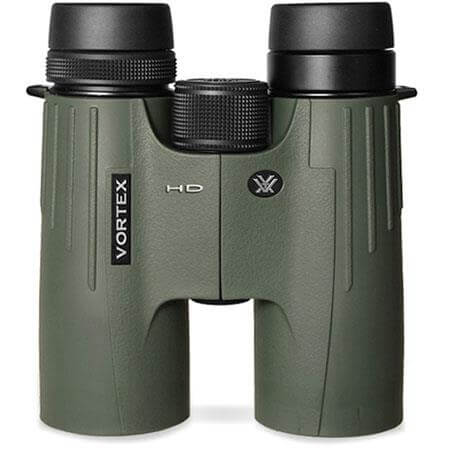 Vortex is one of the leading manufacturers of high quality optical instruments with headquarters in Wisconsin, USA.
Vortex manufactures binoculars, rangefinders, riflescopes, monoculars and more. Vortex provides a VIP guarantee that very few optical companies do provide.
If you buy an optical instrument from Vortex you are in good hands. Vortex
Viper HD 10×42 is a premium class binoculars that start from $639 and the highest price is around $739. Vortex Viper series has 4 models:
Viper HD 10×42 – $649
Viper HD 8×42 – $639
Viper HD 10×50 – $729
Viper HD 12×50 – $739
Vortex Viper binoculars are not cheap binoculars. Generally speaking, if you plan to buy cheap binoculars I guess Vortex is not one you should be looking for.
There are some other optical companies that offer decent quality optical instruments at an affordable price that start from around $100.
If image quality is your main focus then Vortex is one of the best available in the industry.
Vortex Viper HD 10×42 Binoculars
Vortex Viper HD 10×42 is a very impressive and powerful binocular made of premium quality materials. The binocular is waterproof and fog proof.
This means Vortex Viper can be immersed in water up to 30 minutes and it will not harm it at all. This can be done only with expensive binoculars like Vortex or Carson.
Cheap binoculars though described as waterproof and fog proof are very often don't comply with factory specifications.
Vortex is a high class binocular suitable for various groups of people both amateurs and professionals, such as hunting, bird watching or safaris.
Vortex Viper HD 10×42 pros
High quality optics
Waterproof/ Fog proof
Lightweight
Crystal clear image
Wide field of view
Suitable for all eyeglass wearers
Tripod adaptable
Locking diopter
Vortex Viper HD 10×42 cons
Not suitable for children
Is Vortex Viper HD 10×42 suitable for eyeglass wearers?
Normally glass wearers can use binoculars without glasses because binoculars correct their vision.
Those who have astigmatism can still have issues when using binoculars. They need to choose binoculars with eye relief at least 16 or 17mm.
Vortex Viper HD 10×42 has eye relief 17mm which means it is totally suitable for glass wearers.
Is Vortex Viper HD 10×42 suitable for children?
It may not be suitable for children not because it can harm their eyesight.
But because the distance between their eyes may be too short which means binoculars barrels will not fit well their eyes.
As a result they won't be able to adjust the vision when looking through binoculars.
Lens coating
Vortex Viper HD 10×42 is a premium class binocular and has very high quality image quality. It has XR fully multi-coated optics for increased light transmission.
It also has multiple anti-reflective coatings and dielectric coating on all air-to-glass surfaces. Thanks to phase correction you get high quality image.
Dielectric coating is applied only premium quality binoculars which is the case with Vortex Viper HD.
Prism type
Vortex Viper HD 10×42 has roof prism and HD Lens elements which ensures premium extra-low dispersion glass quality.
As a result you get high-definition image when looking through binoculars. It is the same quality you get with ED glass.
HD or ED glass means Viper HD delivers image without chromatic aberration. It may not be important for everyone but very sensitive for bird watchers.
In short, if you are looking for a high image quality binoculars Vortex Viper HD 10×42 is an excellent choice.
Durability
Vortex Viper HD 10×42 is highly durable binocular designed to be used in various conditions.
It's waterproof, fog proof and has scratch-resistant coating in order to protect lenses from scratches and dirt.
Vortex Viper HD is fully protected from internal fogging and can be used in various temperature conditions.
Thanks to rubber armor Vortex Viper HD 10×42 provides non-slip grip which protects your optical device from accident drops.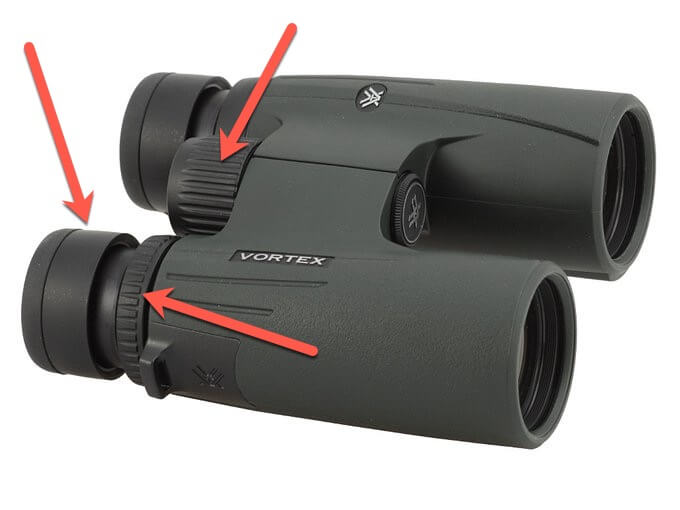 Focus mechanism
To adjust the vision Vortex Viper HD 10×24 like most binoculars has central focus mechanism, diopter on the right barrel, twist up and down adjustable eyecups and locking diopter.
The vision can be adjusted using central focus wheel and diopter on the right barrel at the same time or separately.
Normally, central focus wheel is for adjusting vision for your left eye and diopter on the right barrel is for adjusting the vision for your right eye.
Locking diopter allows you to lock the vision once you set it.
Optics quality
Vortex Viper HD 10×42 delivers high quality image to your eyes thanks to using premium quality optics in the binoculars.
Dielectric coating on all surfaces and HD premium glass reduces chromatic aberration and as a result you get crystal clear image that satisfies needs of very demanding people.
As mentioned above, Vortex Viper HD 10×42 is a perfect fit for hunters, bird watchers, travelers.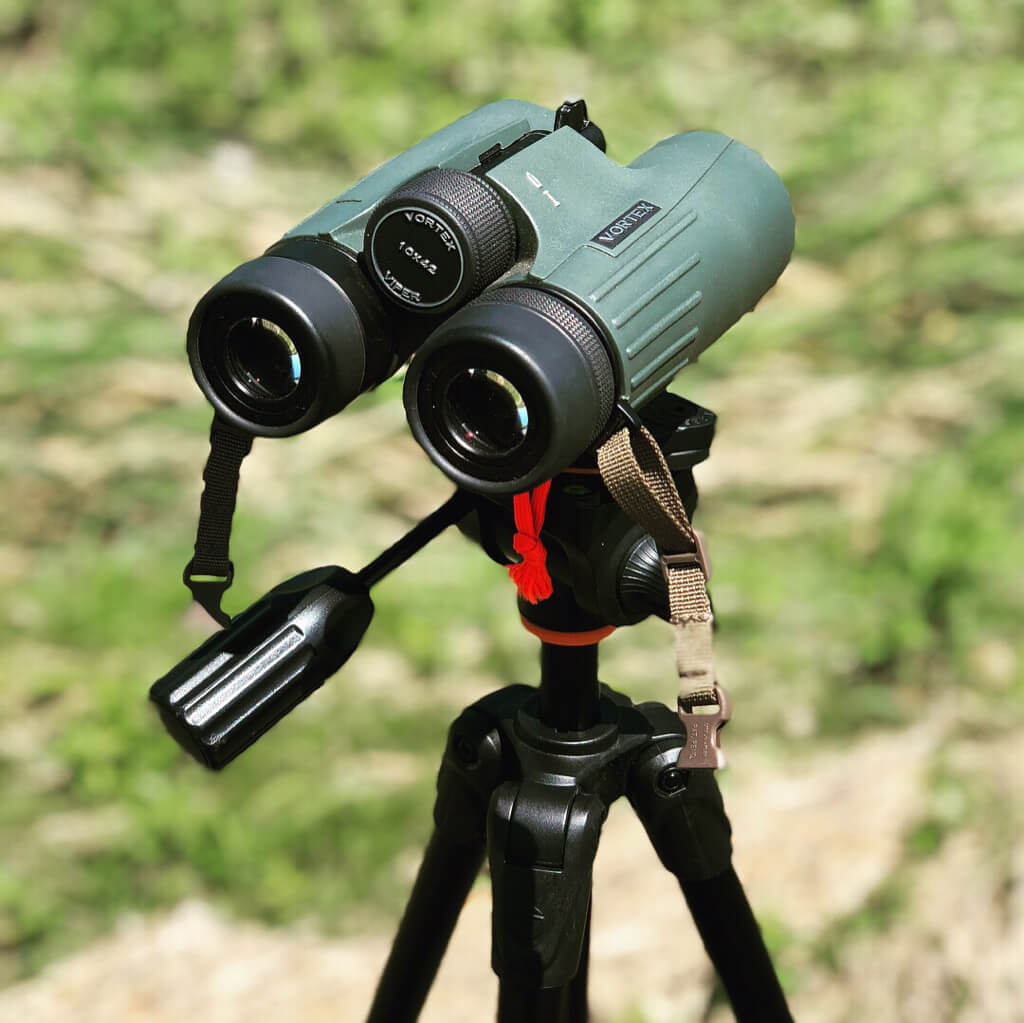 Tripod adaptable
Vortex Viper HD 10×42 is fully tripod adaptable though Vortex doesn't need to be used with tripod. It's not so bulky like high power binoculars whose weight exceeds 1kg.
Vortex Viper HD is 700g and cab used without a tripod. But sometimes hunters or bird watchers may need to view objects completely stable which is achievable with tripod only.
Affordability
The price of Vortex Viper HD 10×42 is the weakest point of this optical device. It may be not affordable for most people.
The price is $500 which is pretty a lot for a single set of binoculars. But looking through this kind of optical device is a great feeling.
If you compare image quality of Vortex Viper with a medium class binocular you will feel the difference in the quality.
Design
Vortex Viper HD 10×42 has a pretty good design though it's not the perfect one. It looks very nice and feels like you hold high quality optical device in your hands.
Once you take it you will understand between premium and cheap class binoculars. I believe you will not be disappointed at the overall quality of Viper Viper HD.
Ease of use
Vortex Viper HD 10×42 is an excellent set of binoculars designed to maximum ease of use. Vortex has a solid focus wheel and diopter that are smooth when using them.
The overall feeling of this optical device is very positive and you feel that you haven't wasted your money.
The eyecups are metal-reinforced and are not going to break or fall apart like you see in cheap binoculars.
Field of view and magnification power
Vortex Viper HD 10×42 has 6.5° field of view which is pretty impressive for binoculars with magnification power 10x.
10x binoculars are pretty powerful and in combination with premium quality optics you are going to get an excellent optical device that I believe will satisfy most if not all of your needs when hunting, traveling or using Vortex for any other purpose.
Weight
Vortex Viper HD 10×42 weight is around 700g which is not considered super lightweight but not to bulky too. It can be easily used without a tripod.
For such a binocular 700g weight is a reasonable number. If you look for a lightweight compact binocular then you need to look for devices with objective lenses up to 30/32mm.

Accessories
Vortex Viper HD 10×42 comes in a nice box with rubber cups joined with a flexible tether, strap, cleaning wipe, pouch, user guide and lifetime warranty.
It has two soft rubber cups for front objective lenses. They are both attached to Vortex barrels with flexible rings so you don't lose them.
Vortex packed in a nice case made of a material like a soft leather.
Warranty
As mentioned above, Vortex offers one of the best warranties if not the best one.
Vortex will repair it at no cost to you or replace your device if needed absolutely free.
It is because you pay for a premium class binocular and become a member of Vortex club.
   Vortex Viper HD 10×42

Magnification power 10
Waterproof/fog proof binocular
Roof prism optics
Premium extra-low dispersion glass
Customer satisfaction: 85%
Eye relief 17mm
XR Fully Multi-Coated
Field of view: 6.5° (341 feet / 1000 yds)
Rubber armor
Tripod adaptable
Close focus 1.9m
Exit Pupil Diameter 4.2mm
Weight 705g
Price: $500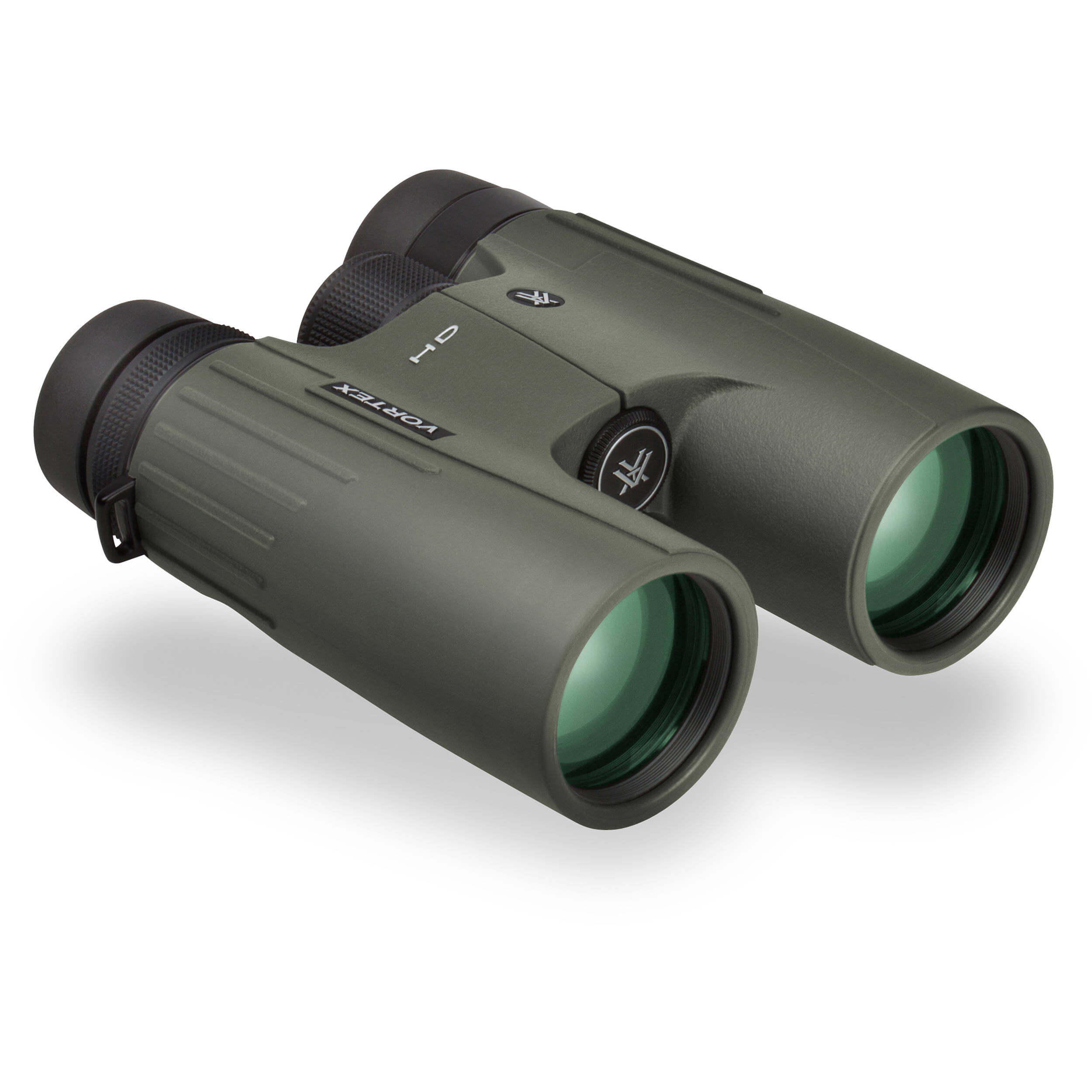 Overall quality and satisfaction
The overall quality of Vortex Viper HD 10×42 is more than satisfactory. Rest assured, if you purchased Vortex optical device it will serve for years.
Even in case of any damage your optical device will be repaired at no cost to you. Or if it can't be repaired you will get a brand new set of binoculars.
Most people who have used Vortex optics are very happy with the quality of Vortex products.
Reading reviews and comments online from owners of Vortex on Amazon and other sites I found out that 85% of them are very happy and some of them even plan to buy another set of binoculars or other optical device from Vortex.
Some customers even compare Vortex quality to some $1000 dollar optical instruments.
Anyone who has at least some experience and knowledge in the field of optics know that Vortex is one of the best optical companies available on the market.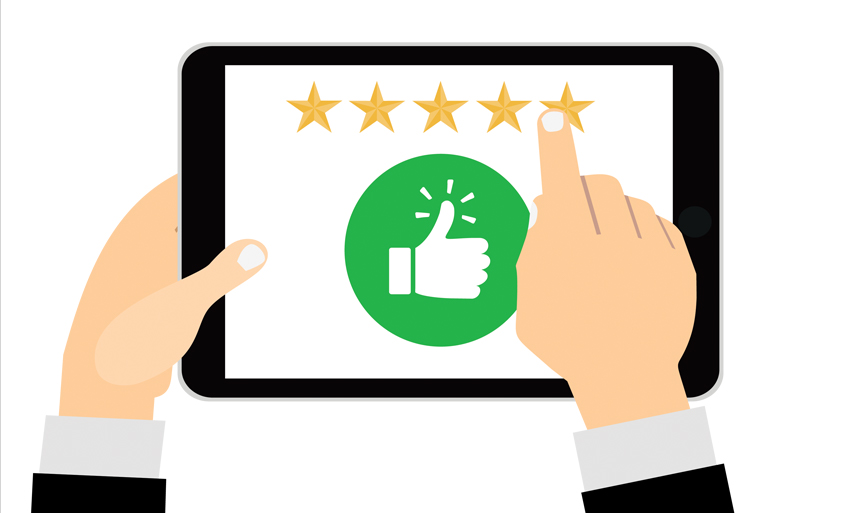 About the Author: Adam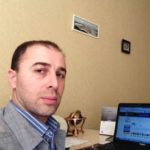 We review and recommend quality binoculars so you don't waste your money on useless ones.