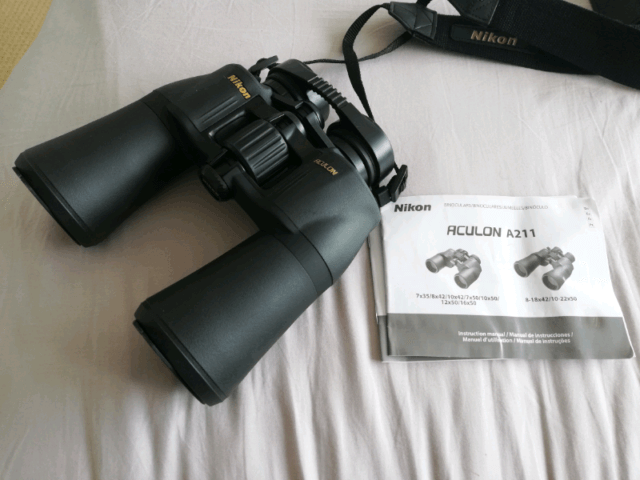 Nikon is a multinational Japanese corporation specialized in production of high quality optics, such as camera lenses, cameras, microscopes, binoculars, rifle scopes.
The company was first established in 1917 and later has become one of the leading companies in the world in the field of optics.
I think everyone knows about Nikon cameras and the quality of Nikon optical products.
Nikon is specialized in digital photography and even created digital SLRs for NASA for Space Shuttles since 1991, also specialized in film camera production, movie camera production.
Nikon now has manufacturing facilities in Thailand, Indonesia. It has over 2000 employees.
Nikon produces high-end professional cameras, midrange cameras, entry-level cameras for consumers, compact cameras, movie cameras, underwater cameras, mirrorless interchangeable-lens cameras, bridge cameras.
Now, let's talk about Nikon Aculon 16×50 binocular. Like all other optical devices, Nikon binoculars are all high quality products.
Nikon has the following types of binoculars:
Nikon WX binoculars
EDG binoculars
Nikon Monarch
Nikon Prostaff
Nikon Aculon
Nikon High Grade
Nikon Standard
Nikon Compact
Nikon Elegant
Nikon Marine
Nikon Nature
Nikon Aculon has different configurations, such as:
Nikon Aculon 7×35
Nikon Aculon 8×42
Nikon Aculon 10×42
Nikon Aculon 7×50
Nikon Aculon 10×50
Nikon Aculon 12×50
Nikon Aculon 16×50
Nikon Aculon 8-18×42
Nikon Aculon 10-22×50


Nikon Aculon 16×50 binocular specifications:
Magnification: 16x
Objective diameter 50mm
Eye relief 12.6mm
Exit pupil 3.1
BAK-4 porro prism (Eco-Glass Lenses)
Aspherical multicoated-Eco-Glass lenses
Turn-and-slide rubber eyecups
Field of view: 4.2° (220 feet / 1000 yds)
Customer satisfaction 92%
Weight 925 gr.
Tripod adaptable
Price: $111
Nikon Aculon 16×50 Pros
Multi-purpose binocular
Relatively lightweight
Excellent image quality
Relatively wide field of view
Nikon Aculon 16×50 Cons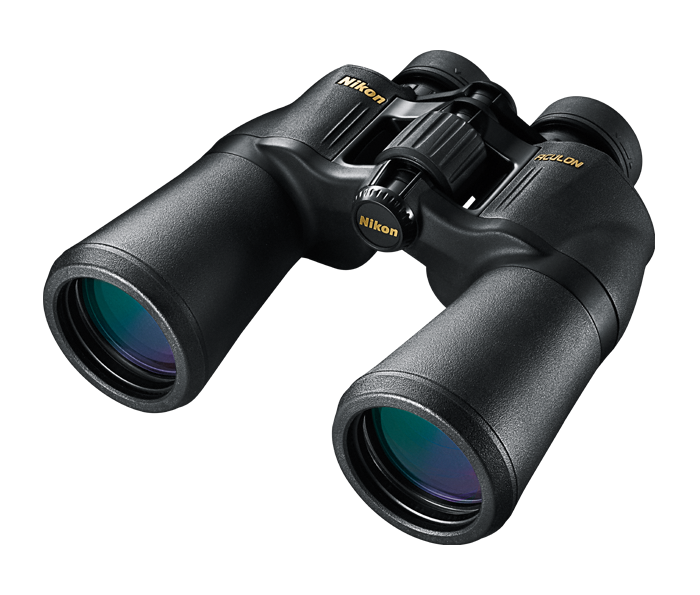 Nikon Aculon 16×50 Review
Nikon Aculon 16×50 belongs to medium class binoculars. The binocular produces high quality, clear, sharp and colorful image.
Medium class doesn't mean it's not a high-end binocular. All binoculars from Nikon are very good products.
The only reason Nikon Aculon 16×50 is not high class binocular is because it's not waterproof/fog proof optical instrument.
It's not a big problem because the price is not high too considering that it's a high-power binocular that has magnification 16x.
Nikon Aculon 16×50 is suitable for general use at home, sporting events, nature watching.
For travel and hunting I would recommend choosing a binocular with magnification 8x or 10x, preferably waterproof and fog proof.
Nikon Aculon 16×50 produces an excellent image thanks to objective size being 50mm.
Such a size allows enough light to pass through binoculars and as a result you get clear and bright image.
Even when weather is cloudy and at night times. Depth of view is good too and without any image distortion.
Nikon uses its own brand glass known as Eco-Glass lenses that deliver astonishing clarity.
Thanks to objective lens size being 50mm you get brighter image and can view objects even in cloudy weather or at night time.
Eco Glass is a good addition to BAK-4 prism which allows to deliver high-contrast image without any distortion.
Protective rubber armoring on Nikon Aculon 16×50 provides a comfortable slip-resistant grip which is great in its own.
But unfortunately, Nikon Aculon is not shock proof. So, you need to be careful when using or holding it in your hands.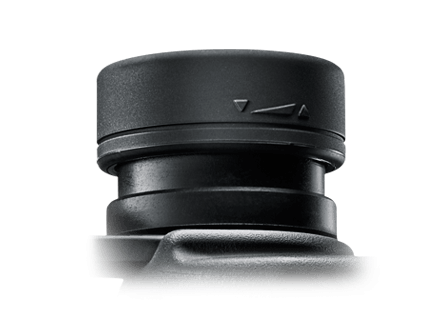 Eye Relief or suitability for eyeglass wearers
Fold-down rubber eyecups allow to use Nikon Aculon 16×50 without eyeglasses. But it may note be suitable for every eyeglass wearer.
Because the best for eyeglass wearers would be binoculars with eye relief 15mm or even 18mm. Nikon Aculon 16×50 has eye relief only 12,6mm.
Most of the time you can easily use binoculars without eyeglasses.
Because eyecups can be adjusted to adjust the distance between your eyes and binocular's exit pupils.
If you have serious problems with your eyesight then you need to look through binoculars over your glasses and adjust the distance using binoculars eyecups.
Tripod adaptability
Nikon Aculon 16×50 is tripod adaptable. It's relatively lightweight and can be used without a tripod.
But if you need to view objects like Moon or planets then you better use it with a tripod for a more stable image.
Weight – Ease of use
Nikon Aculon 16×50 is only 925 gr. which is not a lot compared to other high power binoculars.
To adjust the binocular to view objects you just use central focus wheel and right diopter that are smooth and easy to use.
Image is relatively stable because binocular is relatively lightweight.
Field of view
Field of view in Nikon Aculon 16×50 is 4.2° (220 feet / 1000 yds) which is very nice compared to other high power binoculars.
Viewing experience with such a binocular is more than satisfactory. Because field of view is one of the most important aspects of any binocular.
I would say whatever binocular you choose, 3° field of view is the minimum for comfortable viewing experience.
Waterproof/Fog proof
In humid environment using Nikon Aculon 16×50 can cause an issue which is not so good to be honest.
But we must also understand that Nikon Aculon delivers high quality image thanks to high quality lens and prism used in the binocular.
Considering that the price is not high at all I believe it's a good purchase.
If you are an active traveller and plan to use Nikon Aculon in various weather conditions then you better choose another binocular, such as
Vortex Optics Vulture HD Binoculars 15×56
Nikon 7247 Action 16×50 EX Extreme All-Terrain Binocular
Levenhuk Karma PRO 16×42 Waterproof Fogproof Binoculars
Lens coating
Nikon Aculon 16×50 has aspherical multicoated-Eco-Glass lenses which provides high quality image. But it's not fully multi-coated.
Normally, binoculars with magnification up to 12x have fully multicoated lenses. In high power binoculars it becomes technically difficult to achieve.
Still image quality is very good in Aculon thanks to using Nikon's branded Eco-Glass technology.
Prism type – Optics quality
Nikon Aculon 16×50 has poor prism which provides good depth of view known as three-dimensional image.
The image in such binoculars is more interesting than in roof prism thanks to porro prism technology.
Of course, not all binoculars have the same level of depth of view. It depends on the brand.
When it comes to Nikon brand it's always high quality image thanks to experience of Nikon in the field of optics.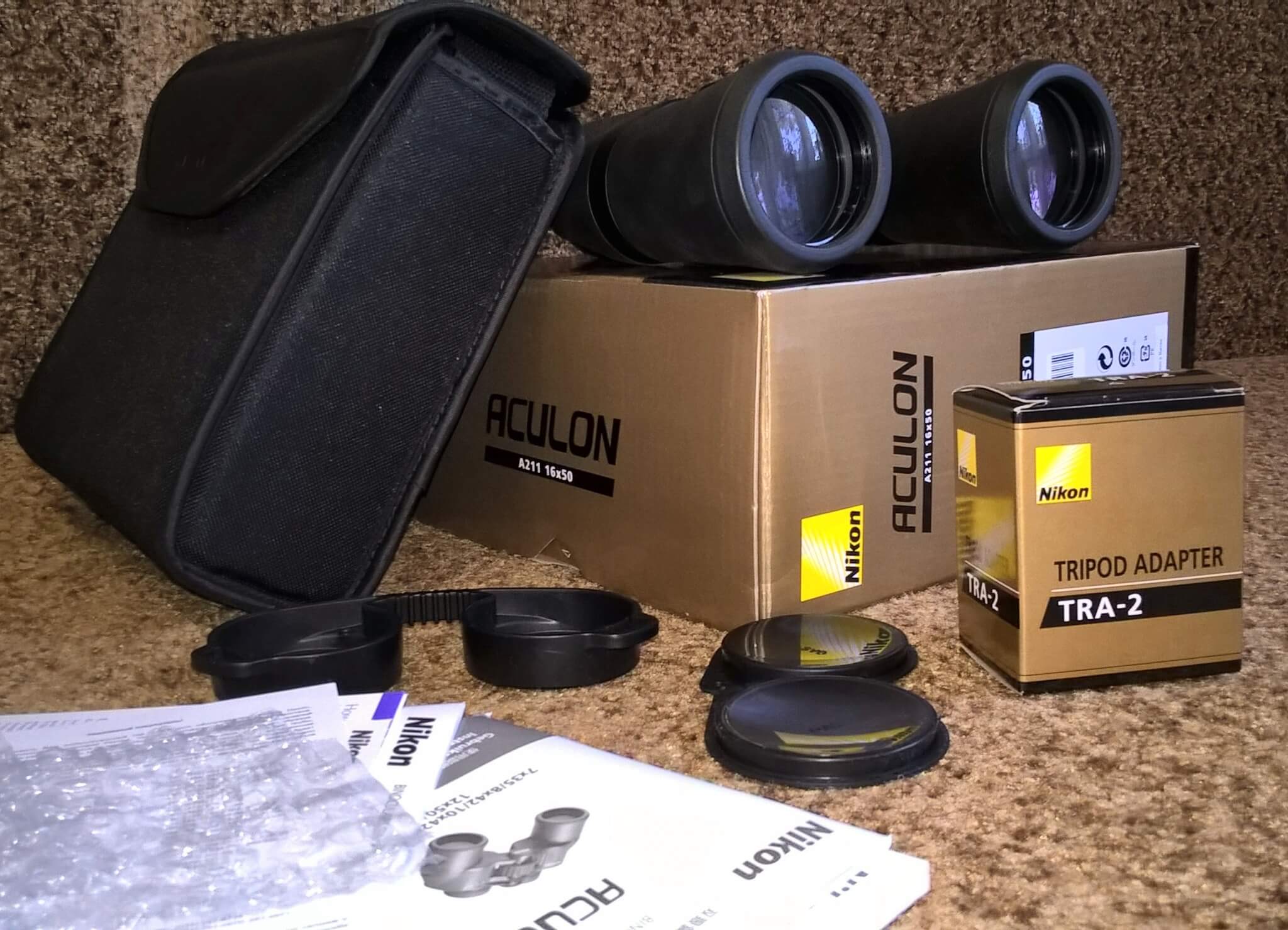 Accessories
Nikon ACULON 16X50 comes in a solid box with objective lens caps, quality strap, cleaning wipe, user guide, tripod adapter and warranty.
BTW, not all binoculars come with tripod adapter. You have to buy it separately which will cost you around $10-$20.
Fortunately, since Nikon Aculon 16×50 is a high-power binocular and comes with a free tripod.
Affordability
Nikon Aculon 16×50 has a very affordable price which is $111. I think it's more than affordable for most people.
Because high power binoculars with magnification 15x and above are expensive.
Nikon which has magnification 16x is pretty powerful and provides high quality image. Plus it comes with accessories including tripod adapter.
I believe the price is very friendly and most people can afford it.
Magnification 16x VS 20x
From my personal experience with optics and optical instruments, such as binoculars I believe for those looking for high power binoculars with magnification 15x, 16x 20x, 25x, magnification 15x and 16x is the best option.
The most purchased one is 20x. The difference between 15x or 16x and 20x in terms of magnification power is not big to be honest.
But binocular 20x is bulky and most of the time it needs tripod. Since binocular is bulky you get shaky image as a result.
That's why binocular 15x and 16x are the best optical instruments. Especially they are good and suitable for long observation sessions.
Because they are:
Relatively Lightweight
Have wider field of view
Have steady image
Overall quality
Overall quality of Nikon Aculon 16×50 is very good. The optics quality, binocular's body and design, image quality, field of view, accessories.
All of this is more than satisfactory. I definitely recommend Nikon ACULON 16×50 though it's not waterproof/ fog proof.
It's an excellent buy especially if you buy it for general use.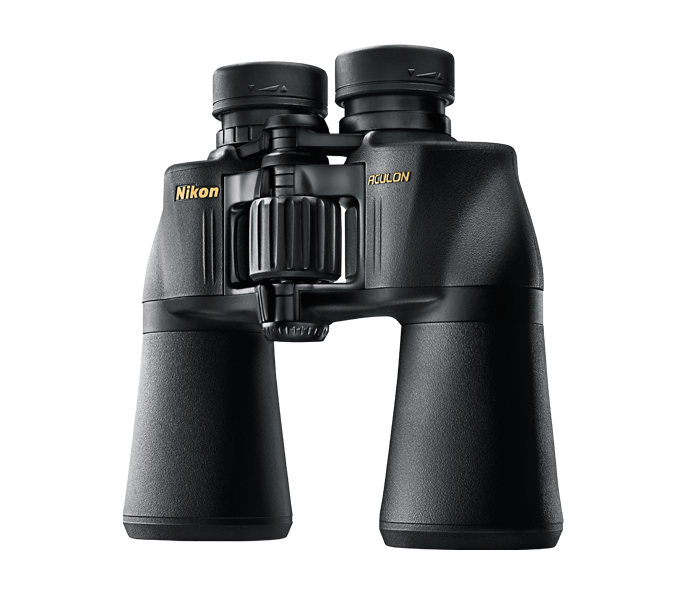 About the Author: Adam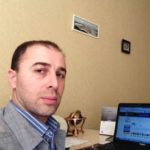 We review and recommend quality binoculars so you don't waste your money on useless ones.